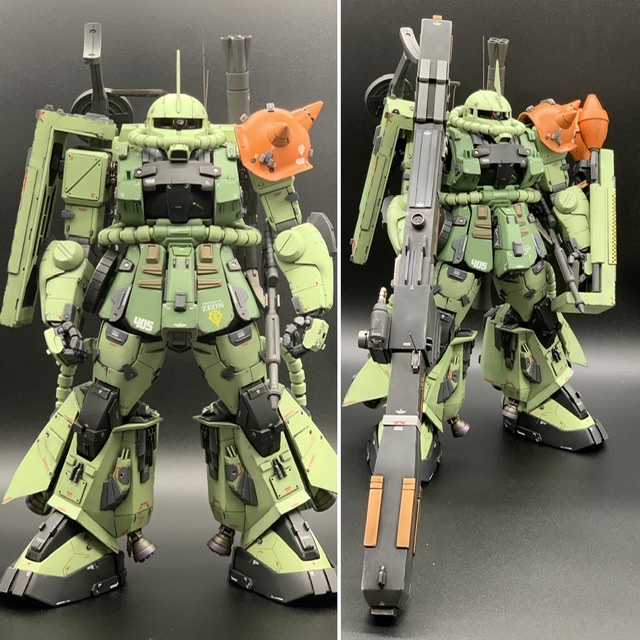 Custom build PG 1/60 High Mobility Type Zaku: full images, work in progress, info
Fully equipped, the beam bazooka is made of plastic boards, and the details of each place are also made of plastic boards.
It started from here, even though PG is a kit about 20 years ago, it is flat.
Details are poor , so start adding
Before painting the beam bazooka, you can see that the main material is plastic.
It is almost invisible, but the mono eye is processed like this (LED is installed)
I think it is easy to understand the additional details on the plastic plate before painting.
Separately painting the frame (after this I do washing and dry brushing)
Work by ebichang_RNC7 (on Twitter)