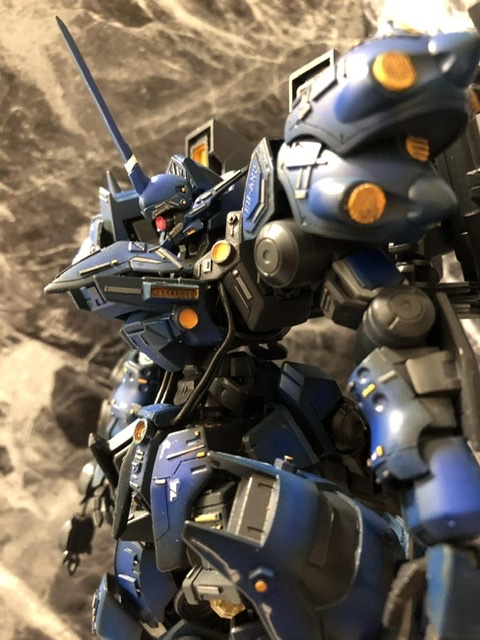 This is the second model of Kampfer concept in the Iron-Blooded World Battle:
This time is Kampfer based on Graze Ein
Front and back
The image was made with the feeling of Graze Ein wearing Kampfer armor.
So it was slim and had a heavy finish
The main weapon is a large ax
We will take advantage of its mobility and assault!
Long-distance armament is equipped with two glide guns.
Only one shot is set for each.
I was satisfied because I was able to achieve a remake of Iron-Blood Kempfer that perfectly matched the goodness of Graze Ein and the goodness of Kempfer!
At the beginning, we planned to make it more rigorous
Thinking about it once and making it lighter, a big ax was made at this time.  It was a simple modification with only the Graze Ein ax and the pattern of Justice Lance….
Painting was completed with the first MAX coating
After that, I added the amount of details and painted it with a brush to complete it
A beautiful work by zamashi726 (twitter account)