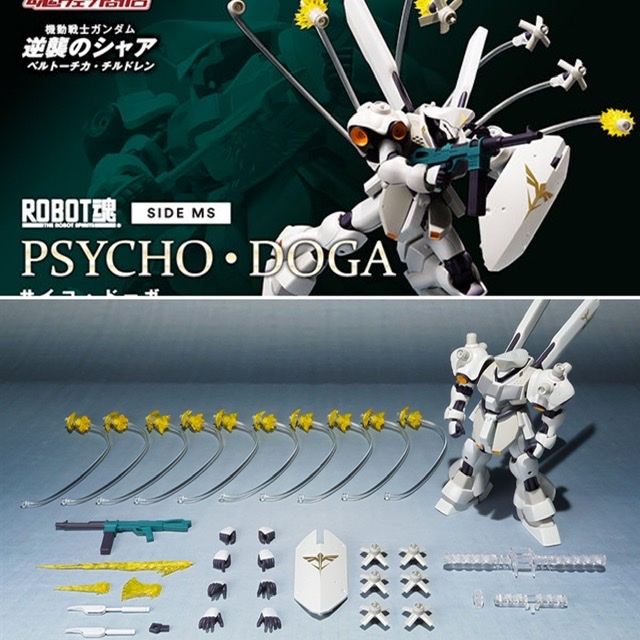 "ROBOT spirits Psycho Doga", which is accepting popular reservations at Premium Bandai, will be closed at 23:00 on Sunday, June 7. Scheduled to be shipped in September, the price is 9,900 yen (tax included).
From [Mobile Suit Gundam: Char's Counterattack – Beltorchika's Children], Psycho Doga, the mobile suit designed for newtypes, is now released.
Comes with display parts for funnels that can also be used with [THE ROBOT SPIRITS <SIDE MS>NIGHTINGALE (heavy paint specification)] (sold separately).
Capable of recreating decorations suitable for newtype mobile suits.
・Main body
 ・Optional hand left/right x 4types
 ・Beam Assault Rifle
 ・Beam Sword Axe handle 2types
 ・Saber effect
 ・Pick effect
 ・Shield
 ・Funnel x6
 ・Funnel support x10
 ・Funnel support base x 2types
 ・Propellant boost effect 2types x 10
 ・Joint set
Robot Spirits <SIDE MS> Psycho Doga
Price: 9,900 yen (tax included)
Reservation acceptance end: 2020 June 7, 2020 (Sunday) 23:00
Product shipment: Scheduled for September 2020