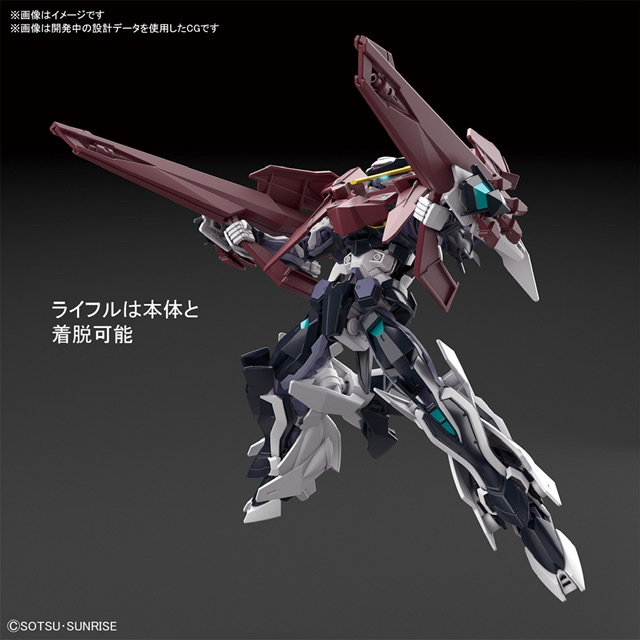 In October 2020, "HGBD:R 1/144 Gundam Astray New Aircraft (Tentative)" will be released.
Description of item
"Gundam Build Divers Re:RISE" 2nd Season "Gundam Astray New Model (Tentative)" is here!
■Beam parts can be attached to the armor of both arms.
-Equipped with weapons using the attached lead wires.
■The rifle can be detached from the main body.
■ Equipped with a hidden transformation function.
【accessories】
■Dedicated pedestal x 1
■Lead wire x 2
■Beam parts (large and small) x 2
■Foil seal x 1
Price 2,200 yen (tax 10% included)