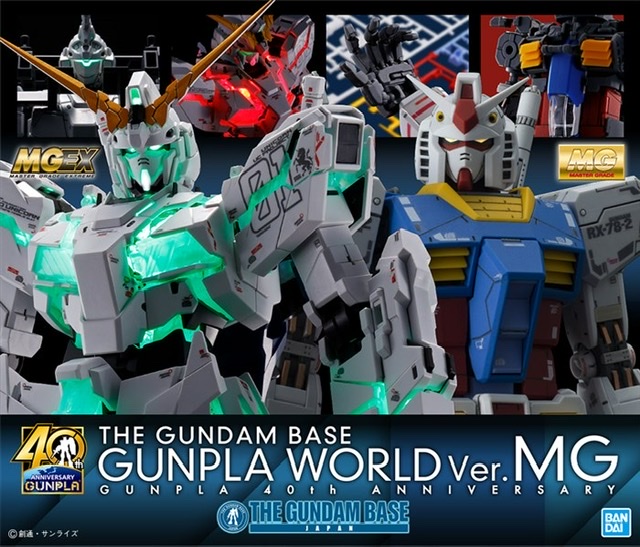 "GUNPLA WORLD Ver.MG (GUNPLA 40th ANNIVERSARY)" will be held at the Gunpla comprehensive facilities in Tokyo and Fukuoka from Friday, July 3 tomorrow. free entrance.
This event is a planned exhibition that traces the evolutionary history of "Gunpla", which is celebrating its 40th anniversary this year. The theme for this year is "MG", which features a series of Gunpla exhibitions, the history of Gunpla evolution, a giant chronology of Gunpla, and a "Message board" where you can write your thoughts on Gunpla.
In addition, the first brand "MGEX 1/100 Unicorn Gundam Ver.Ka" will be released from the new brand "MGEX" that challenges the "extreme expression" of MS.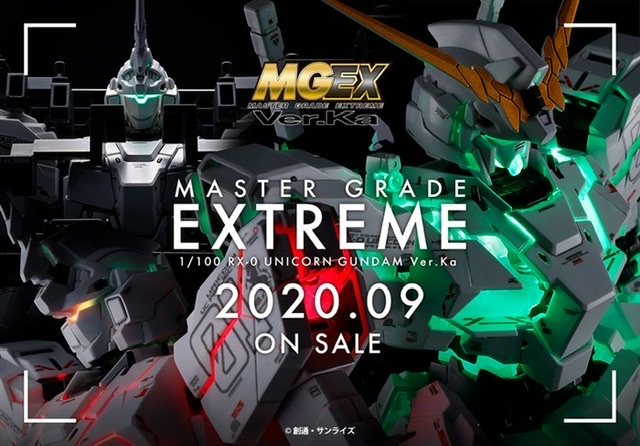 Also, on July 10th (Friday), the Gundam base limited item "HG Destiny Gundam [Special Coating]" and the event limited item "HGBD:R Core Gundam (G-3 color) & Veetwo Unit [Dive into Dimension Clear] ]] will be released, so don't miss it.
"GUNPLA WORLD Ver.MG (GUNPLA 40th ANNIVERSARY)" Overview
Venue
THE GUNDAM BASE TOKYO
THE GUNDAM BASE FUKUOKA
*The contents of the Fukuoka store are different from those of the Tokyo store, which are the MG history display and the Gunpla history display.
Session
From Friday, July 3, 2020 to mid-September
open time
According to the business hours of each store
Admission fee
free entrance
■ Event content
・MG all-in-one display
The Gunpla MG series, which will be celebrating its 25th anniversary this year, has been gathered together! (Excluding premium bandai and some limited items)
History of Gunpla evolution
Exhibiting valuable materials of BANDAI HOBBY CENTER, the place where Gundam was born!
Gundam Model Giant Chronology
Exhibit a chronological table packed with the 40-year history of Gundam Gunpla!
Package thorough dissection
I will thoroughly dissect how the Gunpla package is completed!
Modeler-example display
The theme is "MG", and the gem works of famous modelers will be shown at once!
message board
Please send your thoughts to Gunpla!
*For details, please contact the store staff.
Latest brand "MGEX" released!
Unicorn Gundam has arrived from the latest brand, "MASTER GARDE EXTREME", which challenges the "extreme expression" of MS!

THE GUNDAM BASE TOKYO
[Location] Diver City Tokyo Plaza 7F (1-1-10 Aomi, Koto-ku, Tokyo)
[Business Hours] 10:00-21:00 (irregular holidays)
[Admission fee] Free
*Business hours are shorter than normal hours (11:00-20:00)
THE GUNDAM BASE FUKUOKA
[Location] Canal City Hakata South Building 1F (1-2 Sumiyoshi, Hakata-ku, Fukuoka City, Fukuoka Prefecture)
[Business Hours] 10:00-21:00
[Admission fee] Free
*Business hours are shorter than normal hours (11:00-20:00)