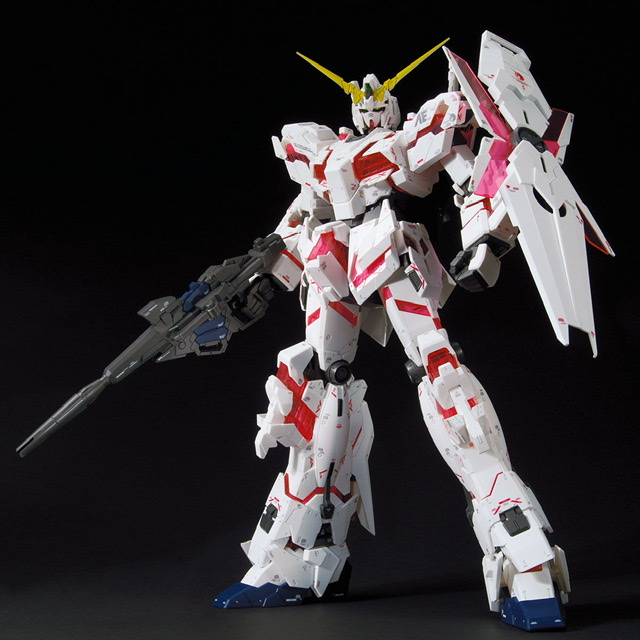 From 13:00 on July 31 Mega size model 1/48 Gundam Base Limited RX-0 Unicorn Gundam Ver. TWC on Premium Bandai
Sales price 12,100 yen (tax included)
Acquisition points 121P
Reservation acceptance started 13:00 on July 31, 2020
Delivery date Scheduled to be shipped in November 2020
For Gundam fans all over the world, limited Gunpla from the official Gunpla general facility "Gundam Base" will be available at the Gundam Base online shop as "Best Selection"!
Powerful mega size model Unicorn Gundam Ver. TWC is here!
Powerful big size!  A mega size model that reproduces a full-size unicorn statue
1/48 scale Reproduce the full-size Unicorn Gundam with an overwhelming size of about 452 mm.
-Faithfully reproduce the shape of the full-size Unicorn Gundam backpack, left and right hand parts
-The head unit can be equipped with an LED unit to reproduce the light emission!
Includes 1 Gunpla LED unit.  You can enjoy the luminescence gimmick of the image in the play.
-Plastic model original marking sticker included
-Clear parts are used for the psycho frame of various parts of the aircraft
Pursuit of detail with a strong presence.
-Various armaments of Unicorn Gundam are included
Attached armament: Beam Magnum / Beam Saber / Shield
*The LED unit is already assembled.
In addition, the following batteries and (+) driver are required to light the LED unit.
[Battery used: LR41 x 2 (battery for testing included)