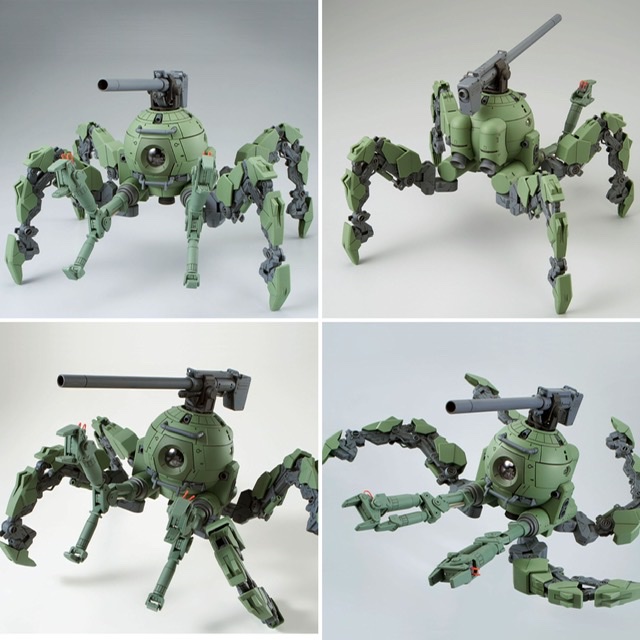 Premium Bandai has started accepting 3rd reservation for "MG Polypod Ball [Resale]
From "Gundam Build Divers" Official Gaiden "Gundam Build Divers GIMM&BALL'S WORLD CHALLENGE", "MG Polypod Ball", a custom made by handsome divers, has appeared.
The leg parts made for onshore operation are reproduced with new molding, and the cylinder and slide gimmick are movable in conjunction.
In addition, the aircraft colors with a military feel are color-coded by molding color, and the mechanical specifications are made by metal cylinder parts and lead wires.
This item is a limited quantity production, so the reservation acceptance will end as soon as the prepared quantity is reached.  If you definitely want it, make a reservation early.
Please note that the reservation for "MG Gundam Storm Bringer F.A. (Fatal Ash)/GMTurbulence" will start from 13:00 today.
MG 1/100 Polypod Ball [Resale] [3rd: Shipped in November 2020]
Price: 3,300 yen (tax included)
Product shipment: Scheduled for 11th 2020