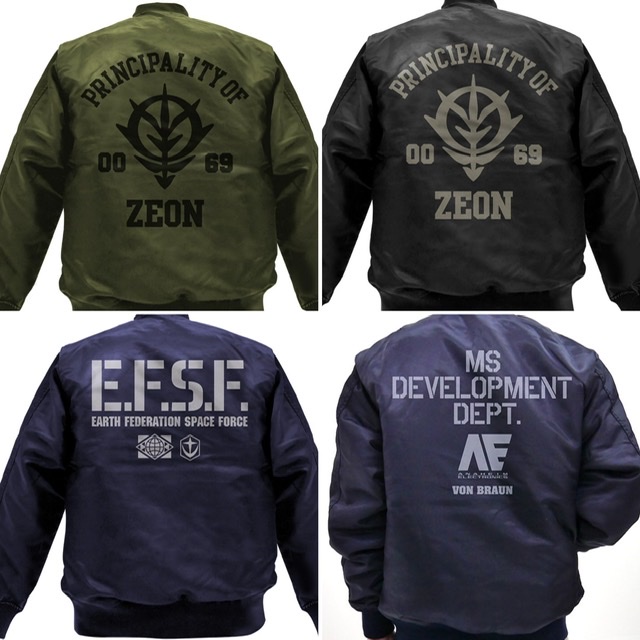 MA-1 Jacket Anaheim Electronics, Zeon Army and Earth Federation Army released by Cospa
In the character apparel and goods brand "Cospa," three types of "MA-1 jackets," such as the Zeon Army and the Earth Federation Army, will be released in mid-October.  The price is 12,000 yen each (excluding tax).
The casual MA-1 jacket, which is also a classic flight jacket, is designed with the image of "Zeon Army", "Earth Federation Army" and "Anaheim Electronics" printed on it.  With its solid construction and easy-to-wear design, the MA-1 is the perfect item for cold weather measures.
Mobile Suit Gundam
Zeon Army MA-1 Jacket
Price: 12,000 yen each (excluding tax)
Release date: Scheduled for mid-October 2020
Size: S/M/L/XL
Color: MOSS/BLACK
Material: Outer material, lining, heat insulation material: 100% polyester, rib: 95% polyester, 5% polyurethane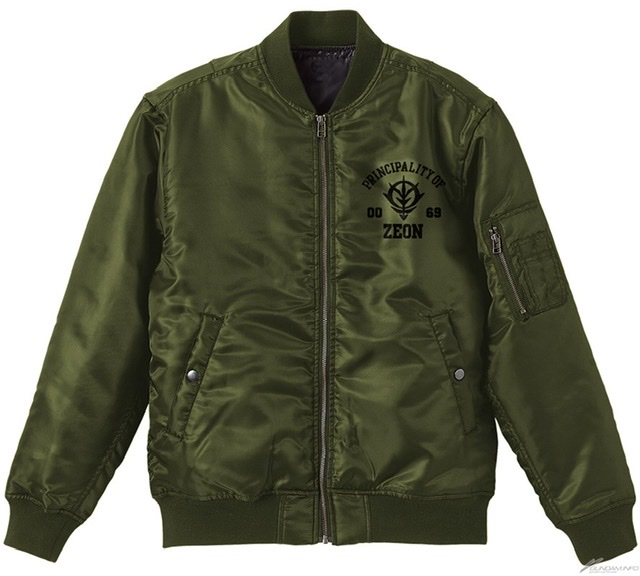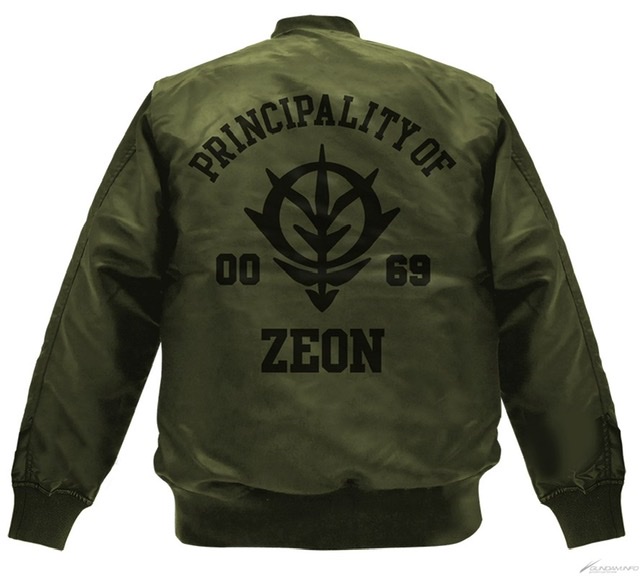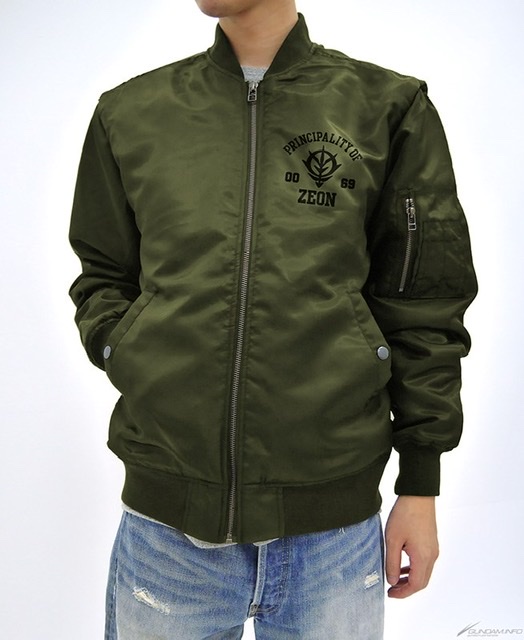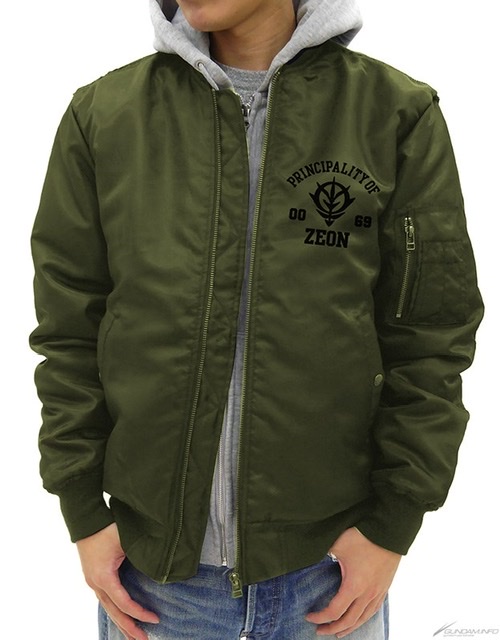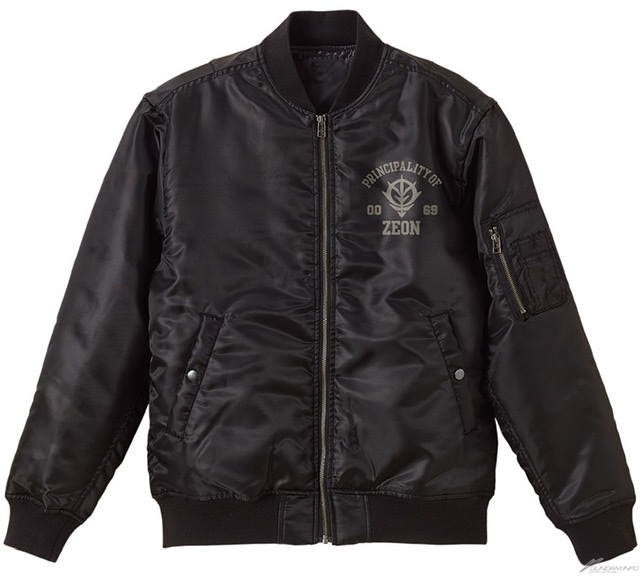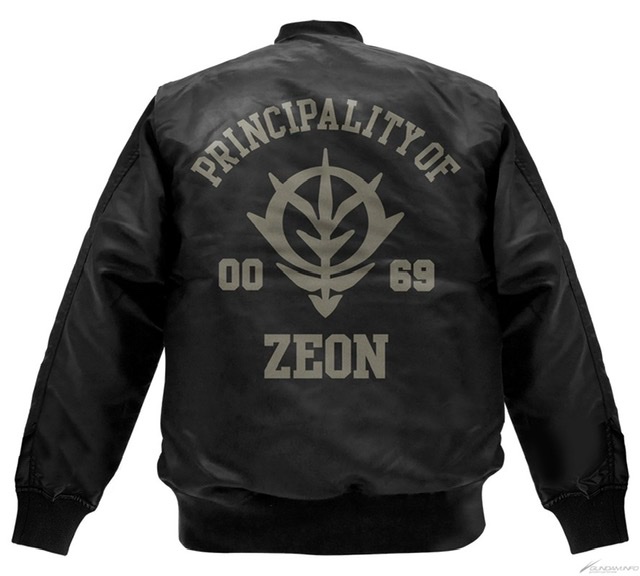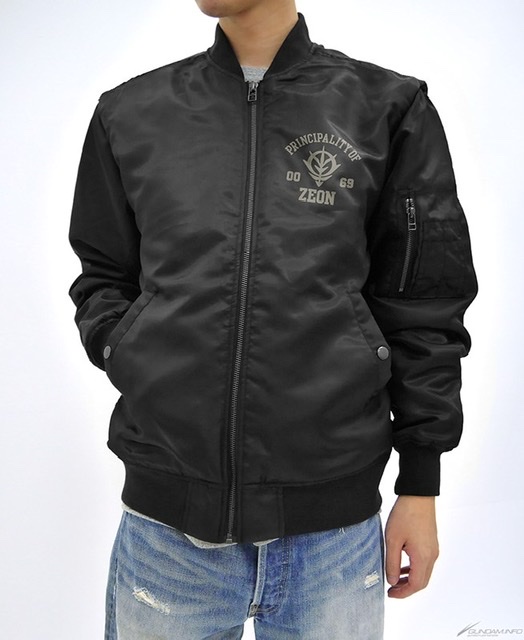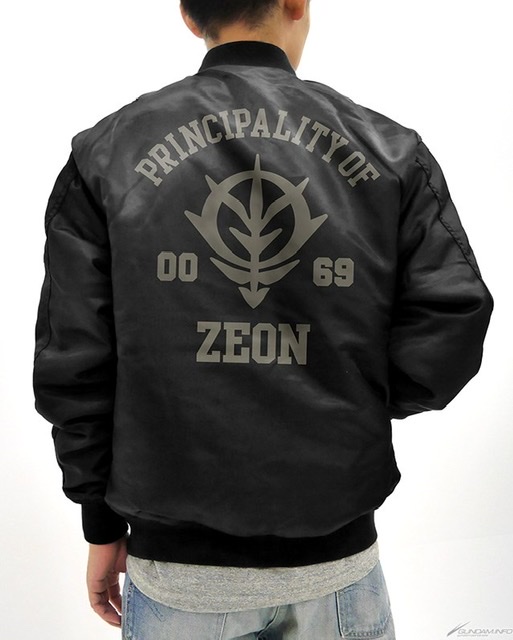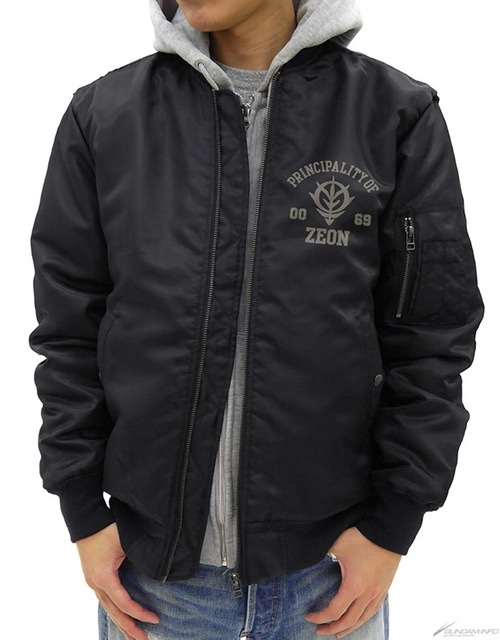 Earth Federation Forces MA-1 Jacket
Price: 12,000 yen (excluding tax)
Release date: Scheduled for mid-October 2020
Size: S/M/L/XL
Color: NAVY
Material: Outer material, lining, heat insulation material: 100% polyester, rib: 95% polyester, 5% polyurethane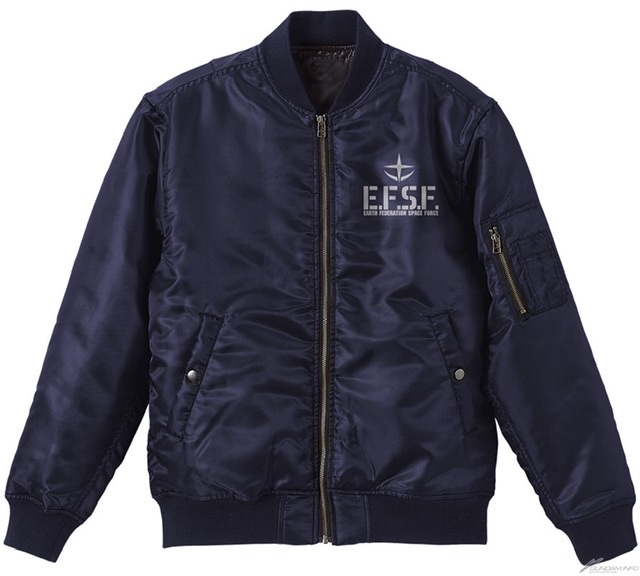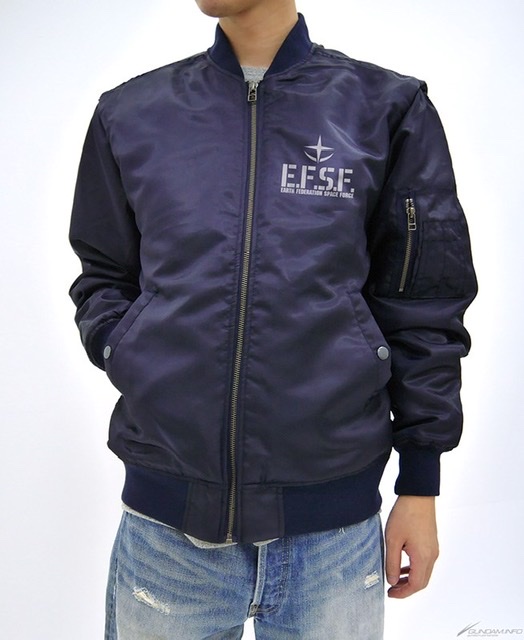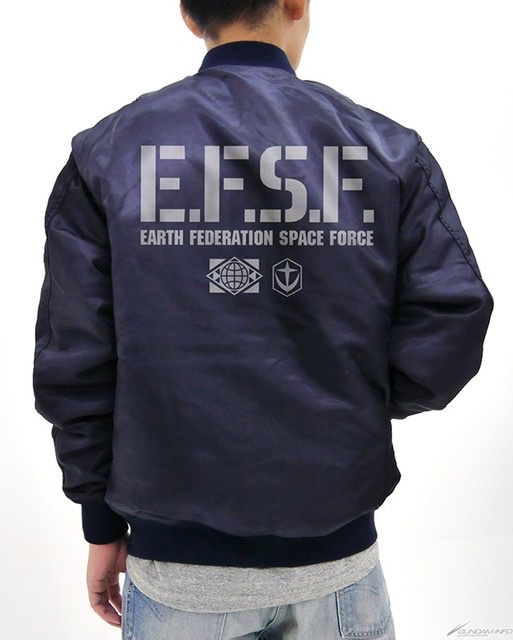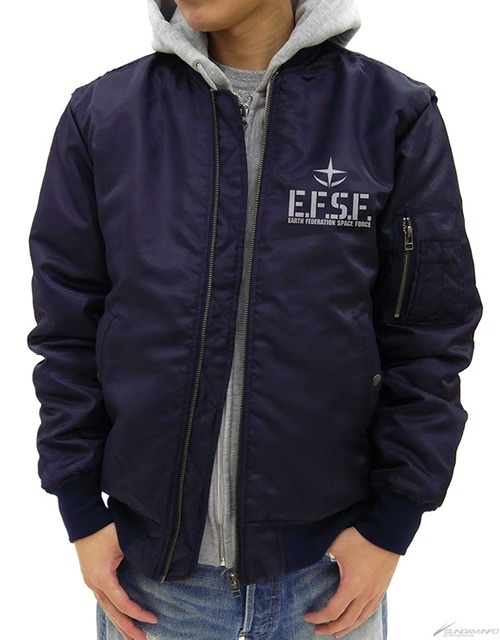 Mobile Suit Z Gundam
Anaheim Electronics MA-1 Jacket
Price: 12,000 yen (excluding tax)
Release date: Scheduled for mid-October 2020
Size: S/M/L/XL
Color: NAVY
Material: Outer material, lining, heat insulation material: 100% polyester, rib: 95% polyester 5% polyurethane