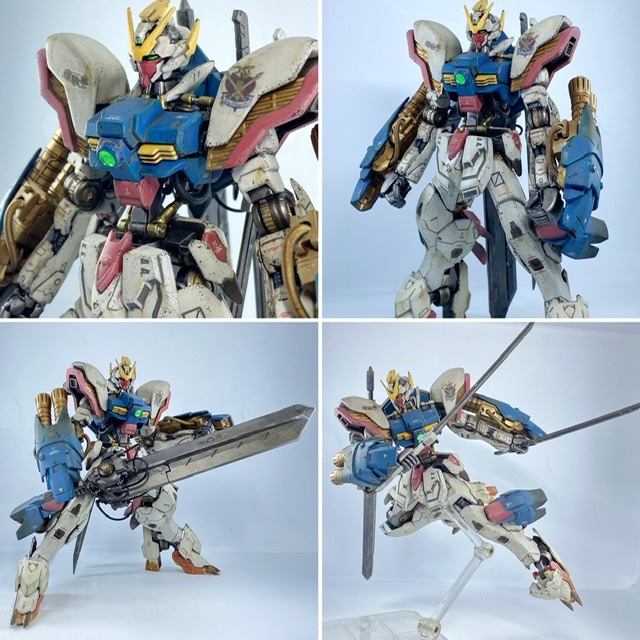 Review HG Shining Gundam Rebake custom
From the Modeler:
I made it like a Gunpla that I use in GBN, created with the setting that Shining Gundam exists in the world of Iron-Blooded Orphans. The setting is close to Galbaldy Rebake.
By the way, there is no normal mode, always battle mode.
Back shot
At the beginning of the creation, I intended to keep the weathering soft…
I use shining shoulders, but I felt that it wouldn't fit the iron-blooded world if it was left as it was, so I tried to make it round with putty.
The arm cover and thruster are somewhat iron-blooded and large
And a large sword like a shining finger sword. Ahab reactor is piled up, so it has great power (small average feeling)
I made it with a Gundam frame and junk parts of a motorcycle plastic model.
And of course the shining fingers. Ahab reactor is also loaded on the arm cover, so it's probably very strong.
Work by Amami_HabuO (twitter account)