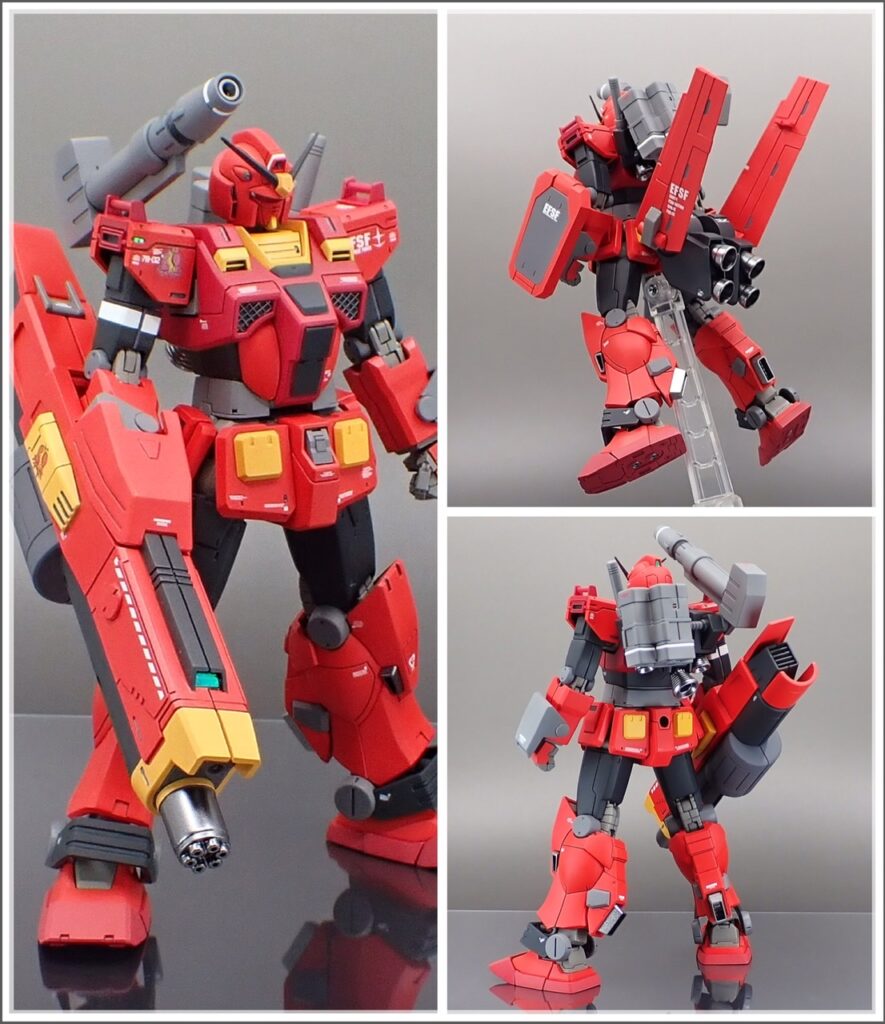 Amazing Mixing Build: HG 1/144 Heavy Gundam Ingrid 0 use. (from the MSV-R: The Return of Johnny Ridden manga series) Images, info and credits
From the Modeler:
I created Ingrid 0's exclusive Heavy Gundam that appears in Johnny Ridden's Return.
(Ingrid 0 is a fictional character from the MSV-R: The Return of Johnny Ridden manga series.)
The details of each part have been increased by mixing with Origin Gundam.
For the head, I removed the strange black dove that was in the kit, and after shaving the visor part thin, I replaced it with a resin part.
The shape of the cockpit part of the fuselage has been changed. The waist was replaced with the Origin Gundam.
The shoulder is replaced with the Origin Gundam.
The legs and ankles are replaced with Origin Gundam. Thighs are 1mm wider. To solve the lack of volume at the back of the shin, I used the thruster from the GM Striker.
The funnel container is made from Kotobukiya's missile parts. The saber rack has also been moved.
In the main story, I immediately threw away the frame launcher.
The markings are self-made decals, and the sensors on each part are covered with clear resin.
This time I also made an IF final battle version. Instead of a flame launcher that is considered a nuisance, it is equipped with Nero's beam rifle and buckler shield.
A thruster unit that combines ZZ's shield and S Gundam's backpack. I made this with the Sentinel version of Full Armor Gundam in mind.
Nero's rifle uses the S Gundam's sensor for the original rifle, and then changes its shape with Epo putty. The buckler is a half of the shield that comes with the kit.
Work by ataka