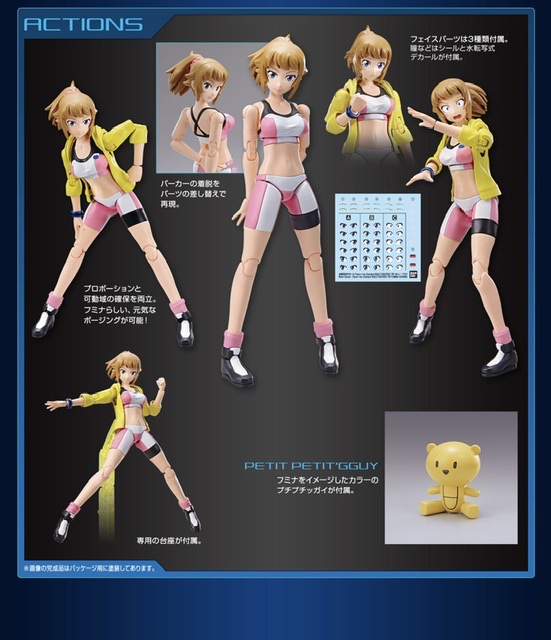 "Figure-rise Standard BUILD FIGHTERS TRY Hoshino Fumina" will be released on October 17, 2020.
Description of item
From "Gundam Build Fighters Try" comes a figure-rise series featuring
Fumina, who truly loves Gundam and Gunpla!
The hoodie is removable.
Three facial expressions are included. You can reproduce a shy face or a surprised face.
Hand parts come with a grip and an open hand.
petit guy in Fumina color that can be displayed together is also included.
accessories
Facial expression parts x 3
Wrist parts (left and right) x 2 each
Petit Guy x 1
Foil seal x 1
Water slide decal x 1
Dedicated pedestal x 1
Price: 2,640 yen (tax 10% included)