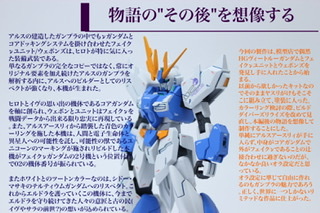 Custom work for the Fake Nu Gundam: images and info
From the Modeler:
This time, the fake ν weapons and the unit that I met by chance at the model store were equipped on the core Gundam of the Virtue Gundam that I got at the same time, and it was completed with momentum.
After reviewing the animation and crying all the way through the last three episodes, I imagined the aftermath of the final episode, thought about the ora setting, and considered coloring.
Two-tone blue and white are perfect.
Blue from Ars Earthly and Two Tone with White were inspired by Teltium to set the coloring.
A caution mark is applied to the whole body to enhance the degree of perfection.
Saber looks great too.
Basic painting → Decal work
assembly → basic painting → completed
The horn parts are forcibly attached by processing the head, and the forearm parts are not even included, so I am using the one from Virtue.
It is lonely that ν Gundam does not have a shield, so I am installing Sinanju Stein from junk.
Build Divers was a good work.
I enjoyed making it.
This work is currently on sale at Yahoo Auction, so if you don't mind …
Work by KModeling2 (twitter account)