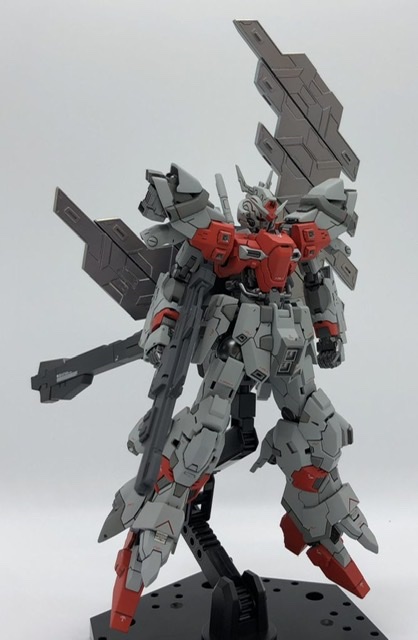 Amazing work: HGUC Moon Gundam custom. Images, info
From the Modeler:
Finished with an original color using my favorite orange.
I worked hard to improve the details with plastic boards and streaks.
All the streaks including the psycho plate are re-engraved.
The back of the armor is also painted with gunmetal.
Also, since the psycho plate blows prism metallic pink gold from above the ice silver, it turns red or yellow depending on the angle.
The details of the shoulders are based on MG Sazabi.
The shape of the backpack has changed significantly.
The additional vernier on the leg can be removed because it has a neodymium magnet connection.
I changed my arm to Tonfa
The eyes were borrowed from RG Banshee's realistic decals. Etching parts are pasted here and there to increase the density.
Work by yu_mise_0406 (twitter account)