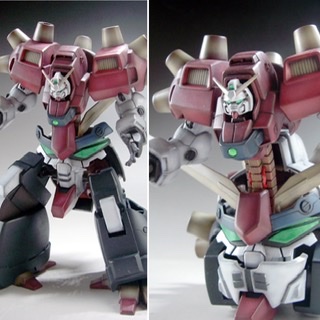 Non Grade 1/144 vintage Devil Gundam improved and nice painted. Images
From the Modeler:
I made some modifications to the unbranded Devil Gundam.
Elbow plastic board, hand build knuckles, hip joint thickness increase, waist back detail up, knee joint movable, various detail parts.
This old gunpla is great for the price!
Work by アルマ