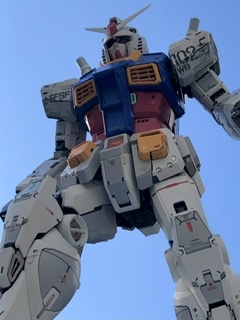 Full Painted PG Unleashed RX-78-2 Gundam: images, info
From the Modeler:
I made PG Unleashed Gundam full painted.
I simply aimed for a big, beautiful and cool Gundam.
details without modifications.
On the contrary, I adjusted the decals to my liking by thinning them out a little or replacing them with general decals
The back side of the legs, the form and details are amazing and cool.
It is a nice gimmick that the shield can be attached with a magnet.
I painted red, blue, and yellow in two colors, light and dark, but it's hard to see in the photos.
The twin eyes are left as clear parts because of the LED light emitting gimmick,
It's usually dark and invisible, so it might be better to put a sticker on it.
Work by ゴセシケMkⅡ
aka: innovator_p on Twitter