This is the P-Bandai MG Hyakushiki Raise Cain review
Hyakushiki Raise Cain kitted in the MG Series.
The price is 13,200 yen and it can be ordered by Premium Bandai.
The instruction manual was the same as Hyakushiki-Kai, and one black-and-white paper with color recipes was added.
This is the successor to the previously Hyakushiki Kai.
It is a color variation kit, and the modeling itself did not change, and the armament was also common.
However, because the armor is flashy gold-plated, it has become a flashy and glaring finish from the original dark color of Hyakushiki.
Undergates are used for most of the armor, so you don't have to worry about the gate marks.
The other molding colors also had a metallic finish, which matched well with the plating.
The looseness of the calf vernier unit and wrists has not changed, so it may be easier to handle if you adjust it a little.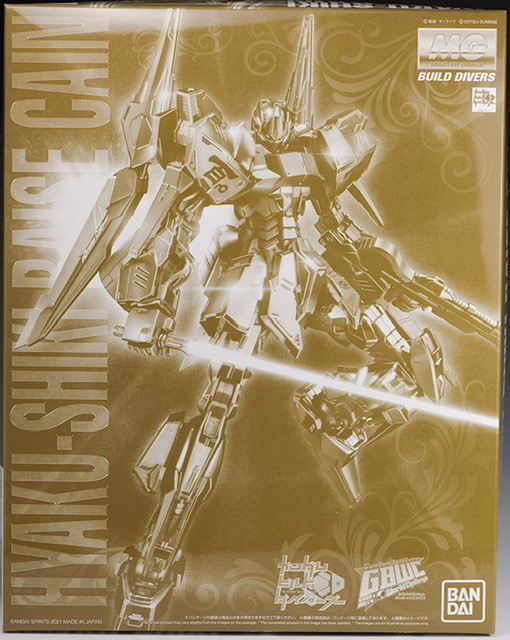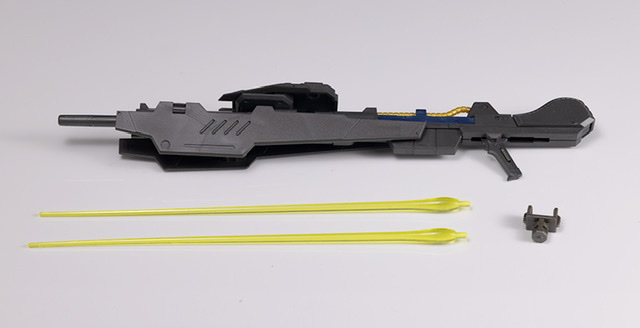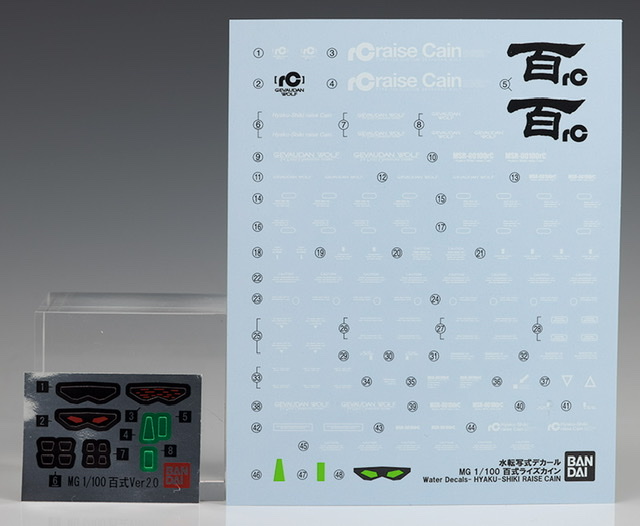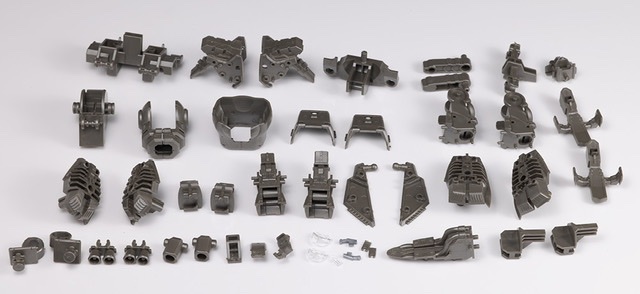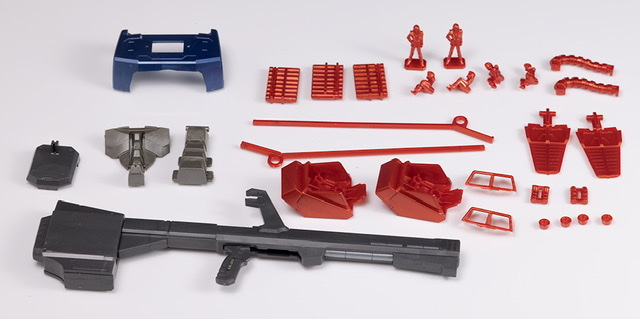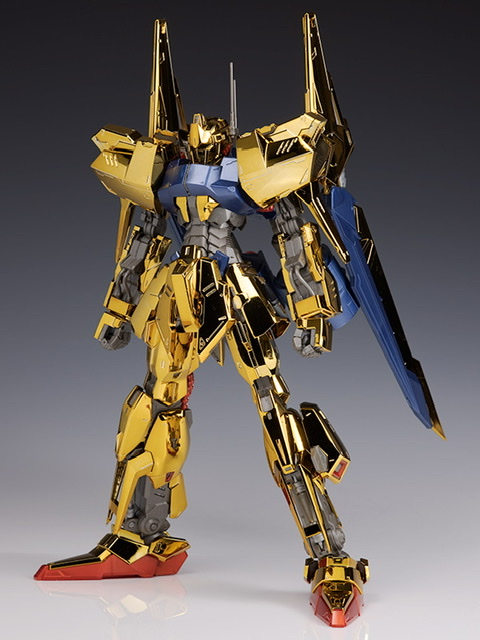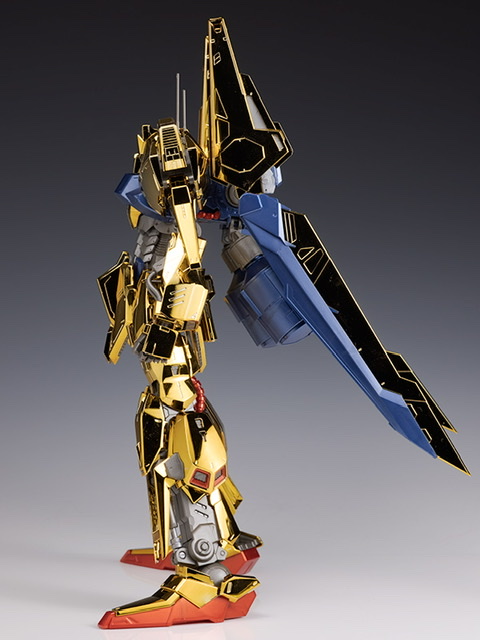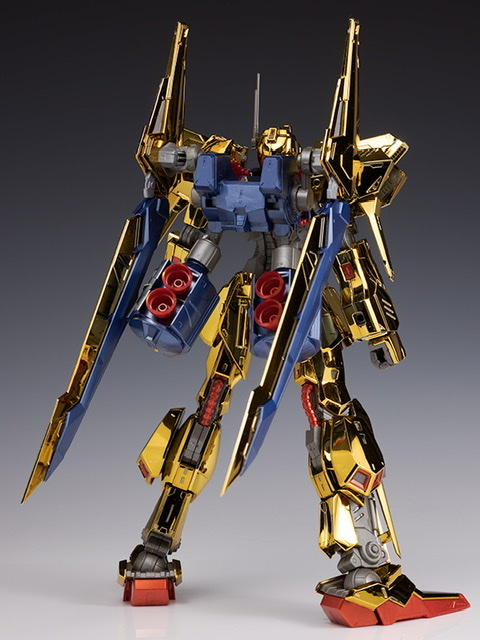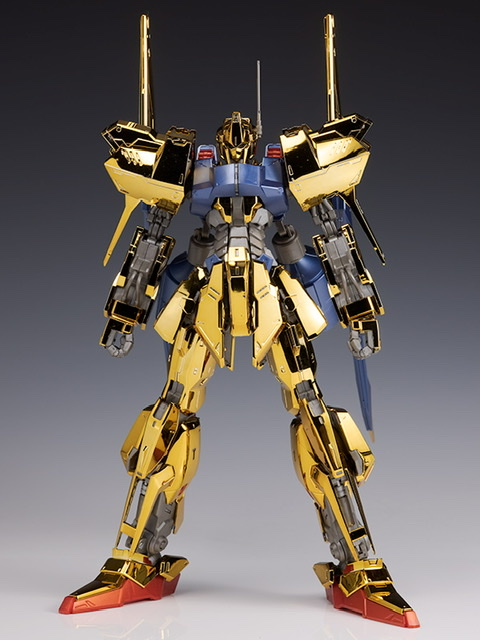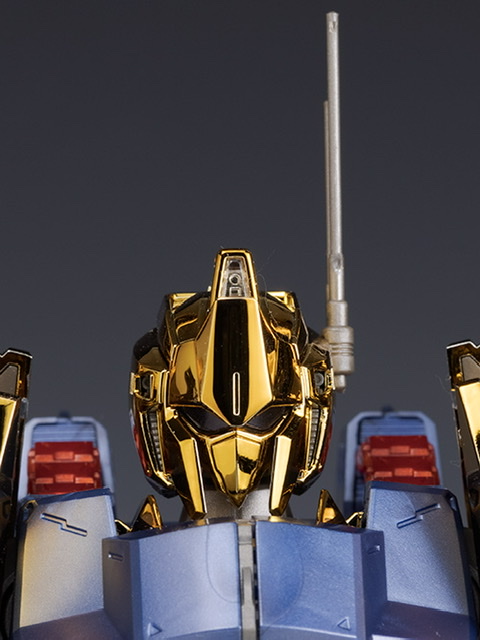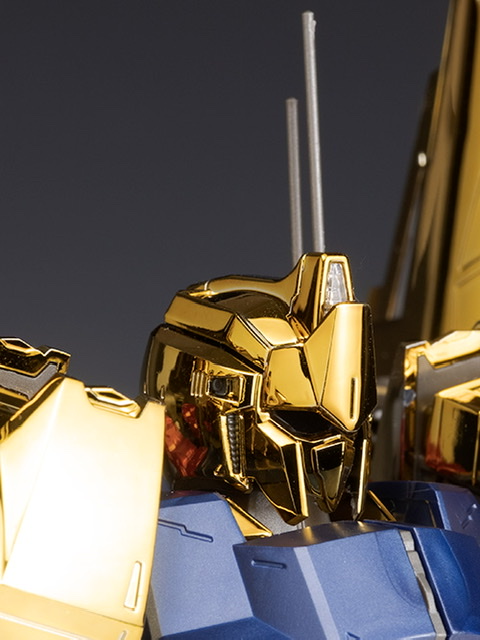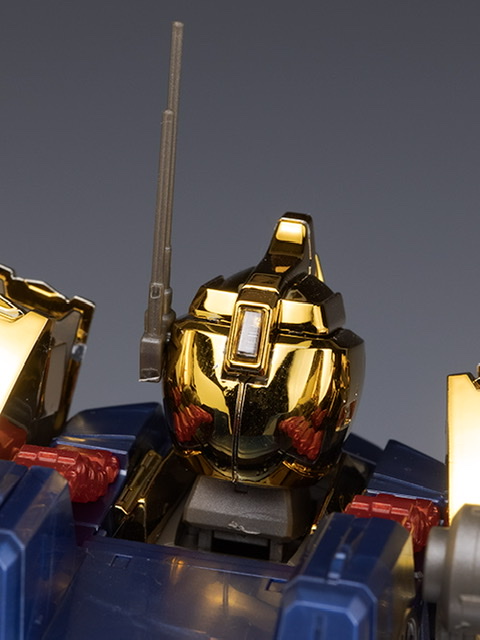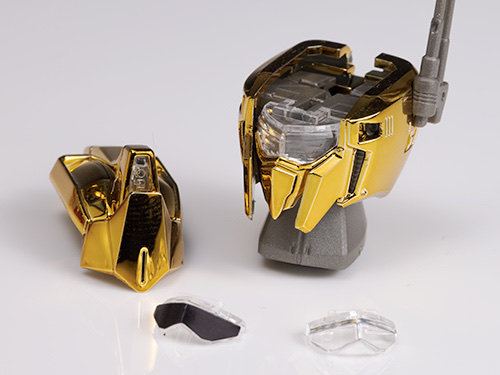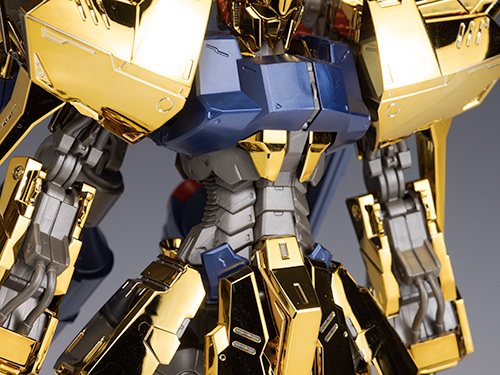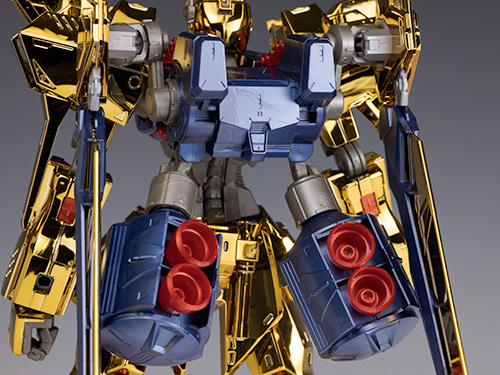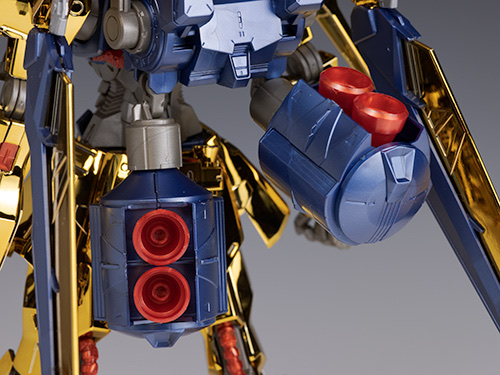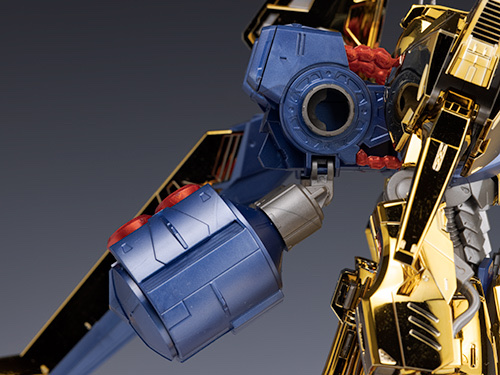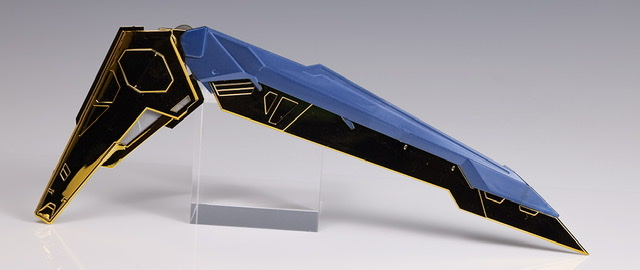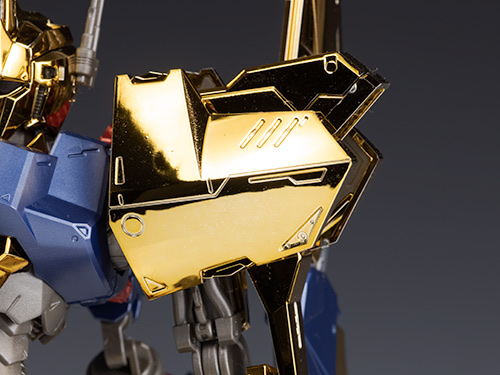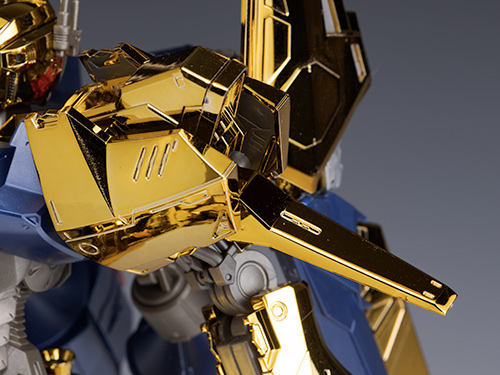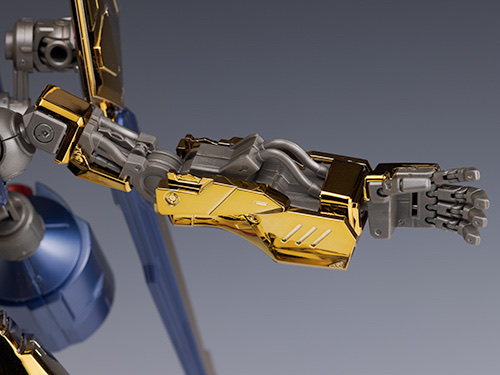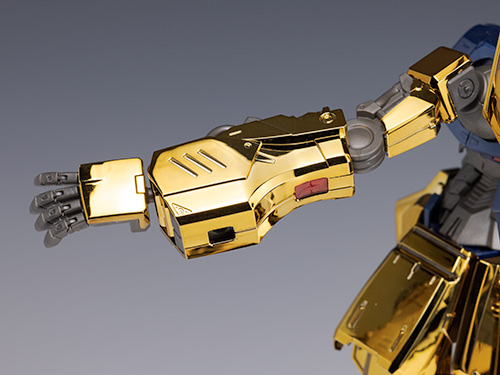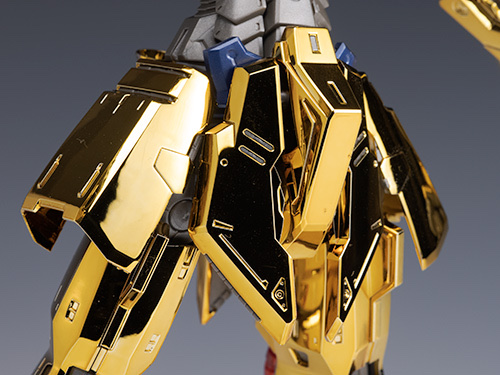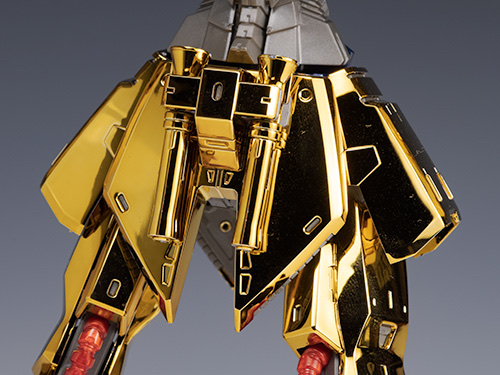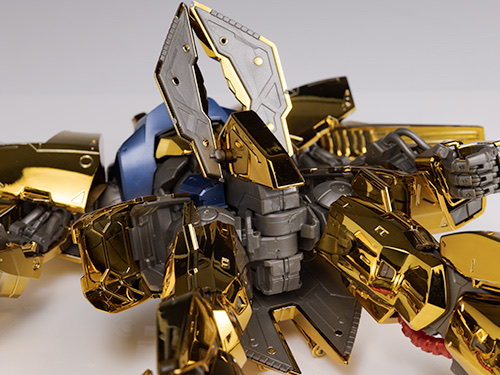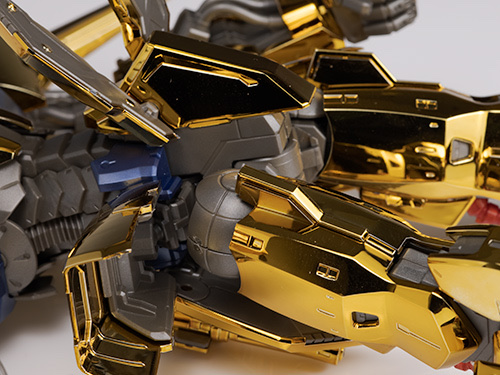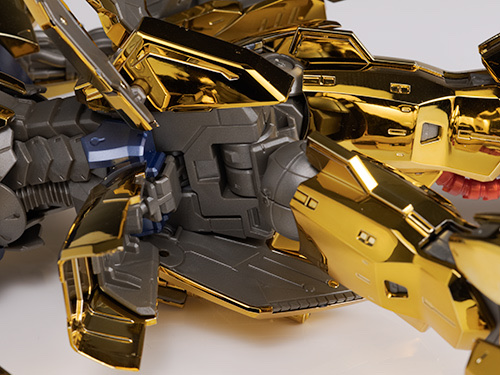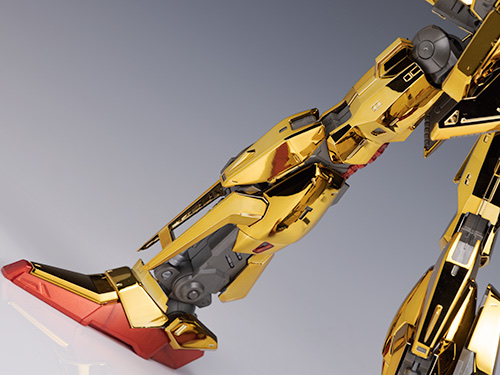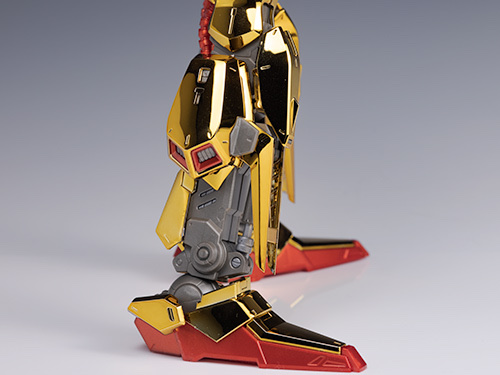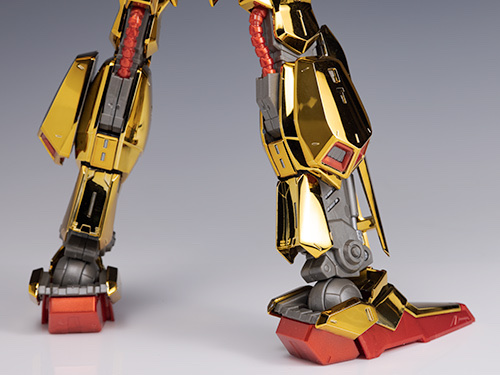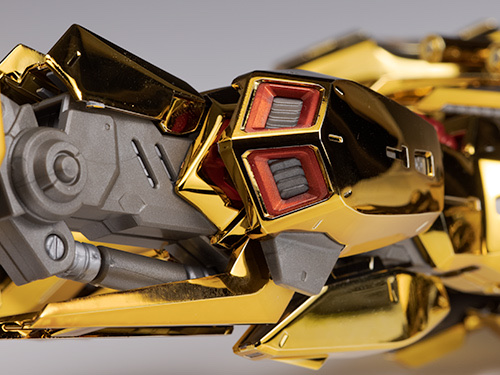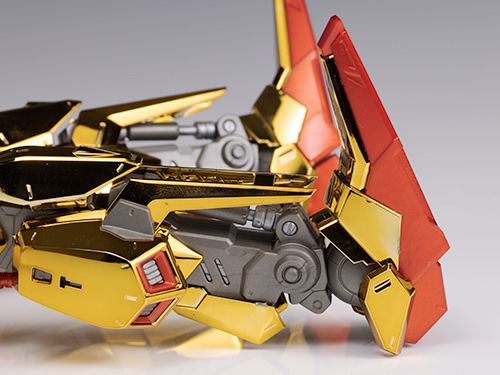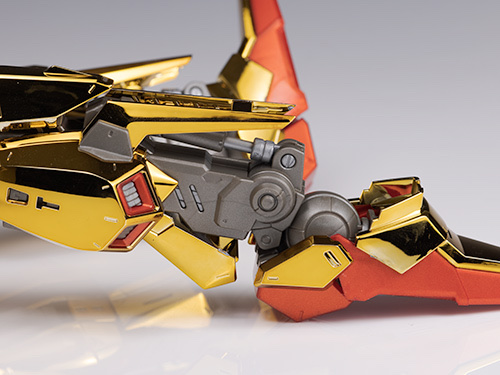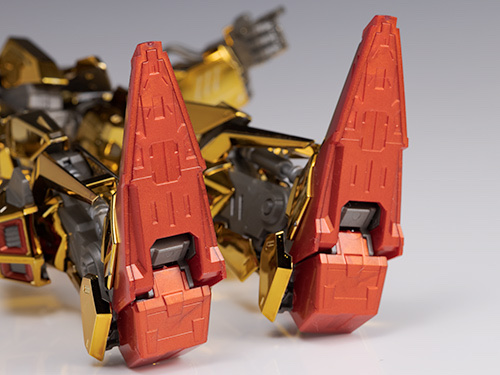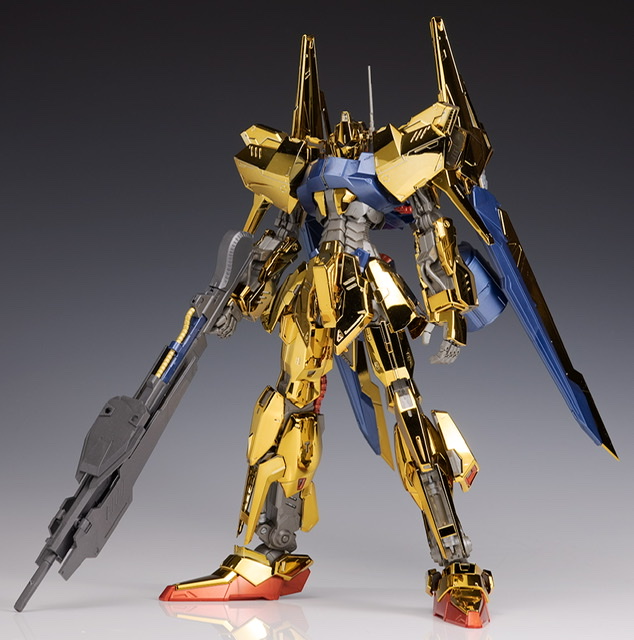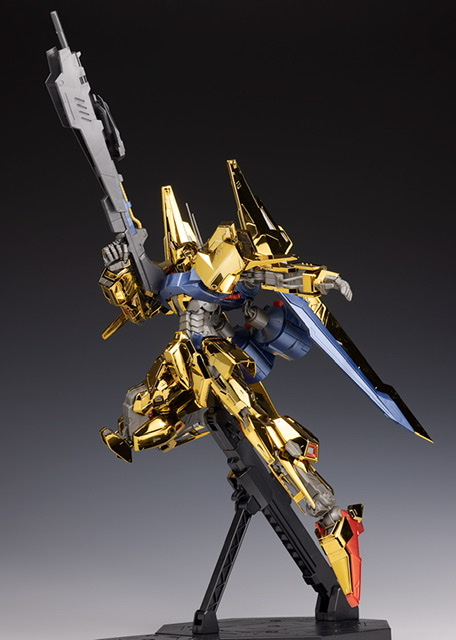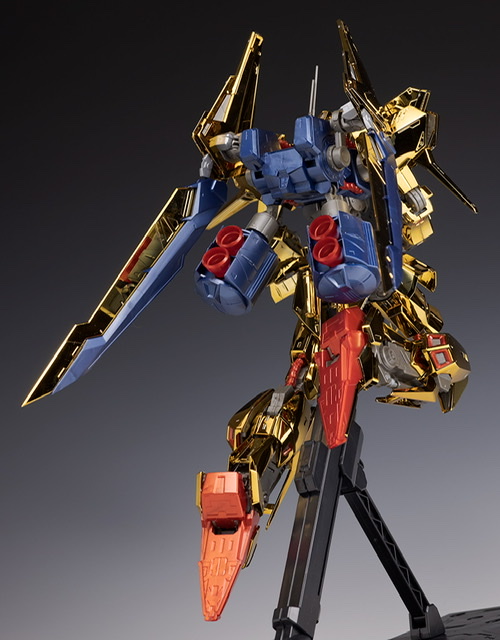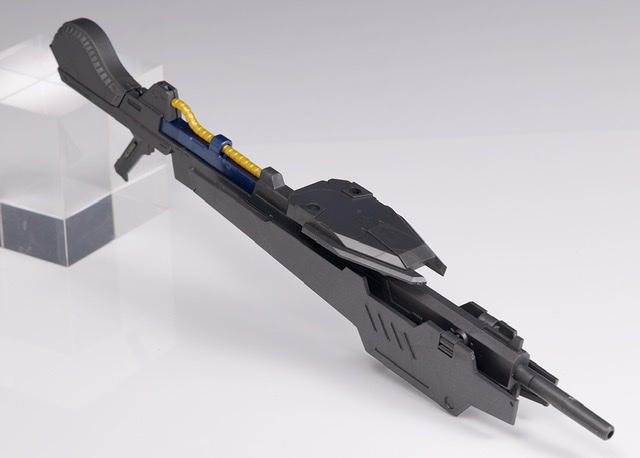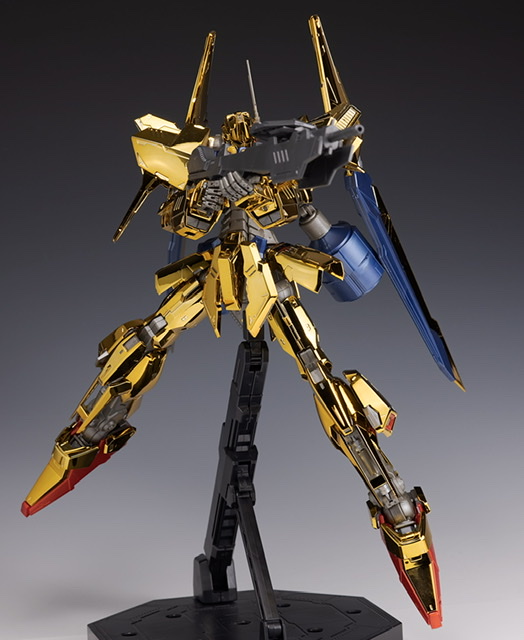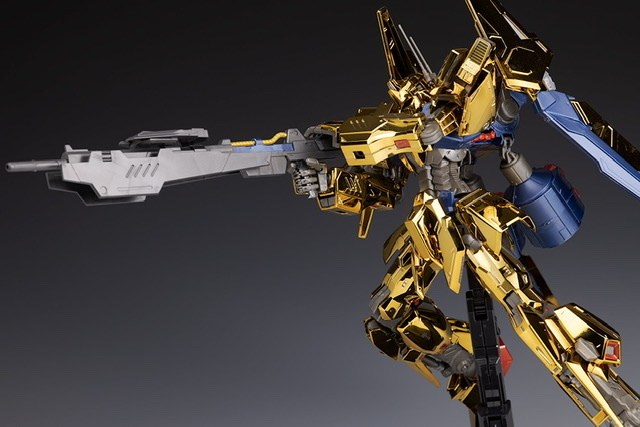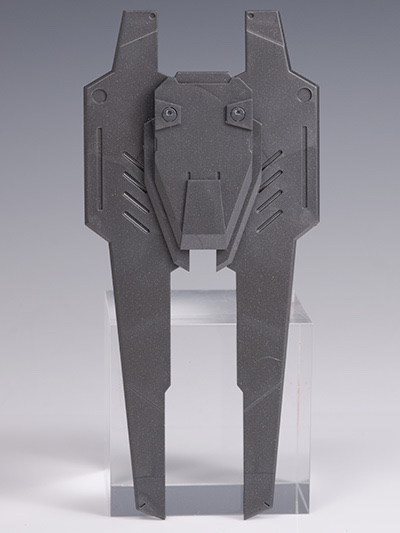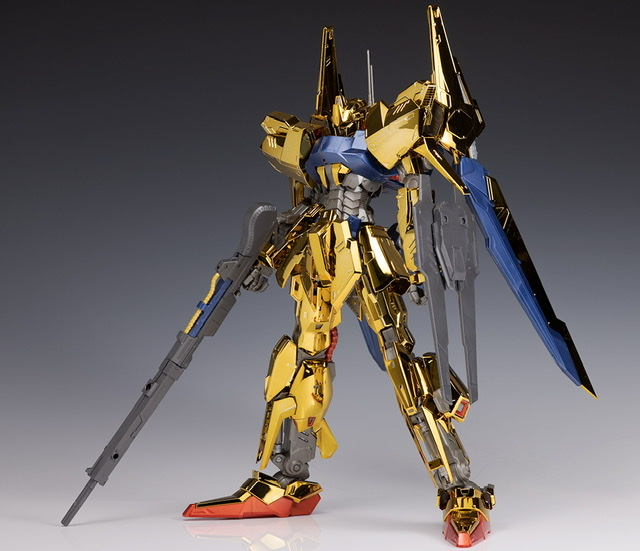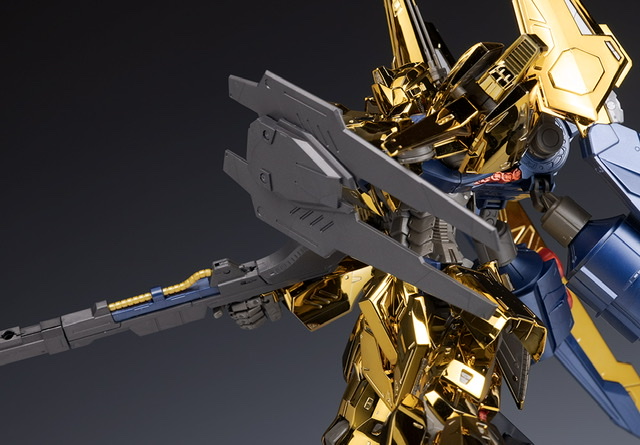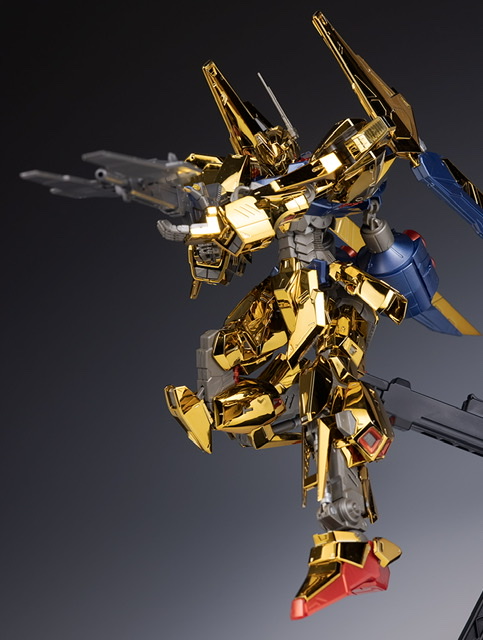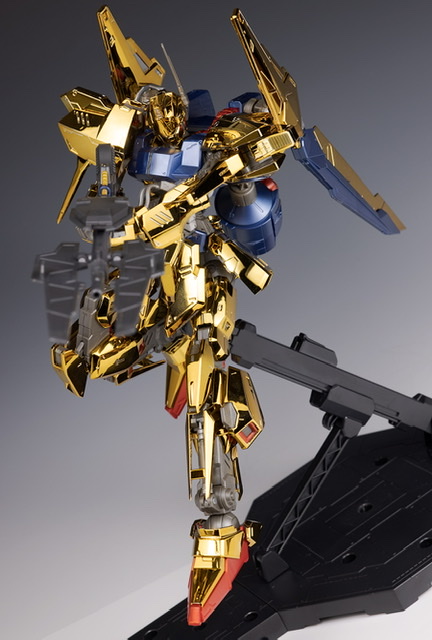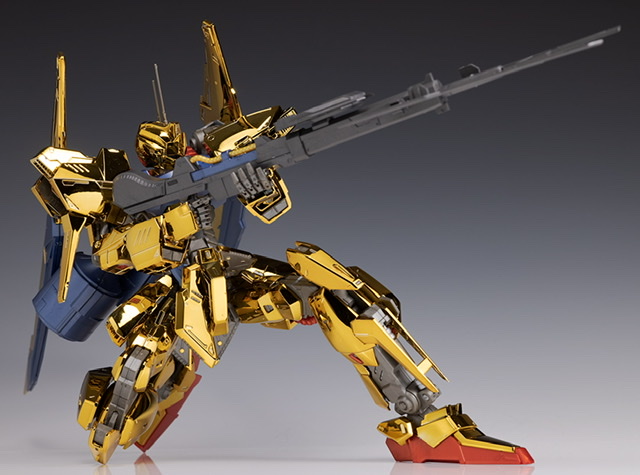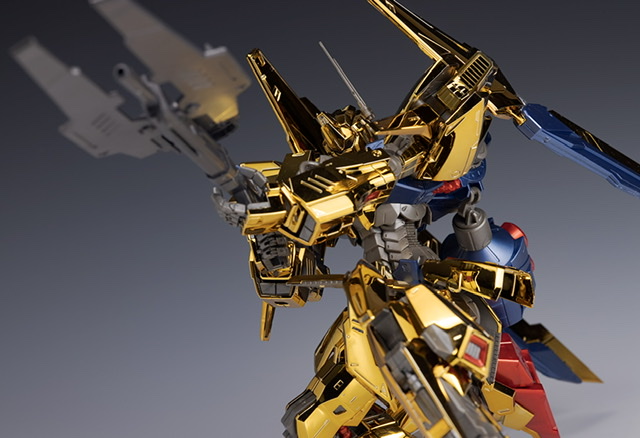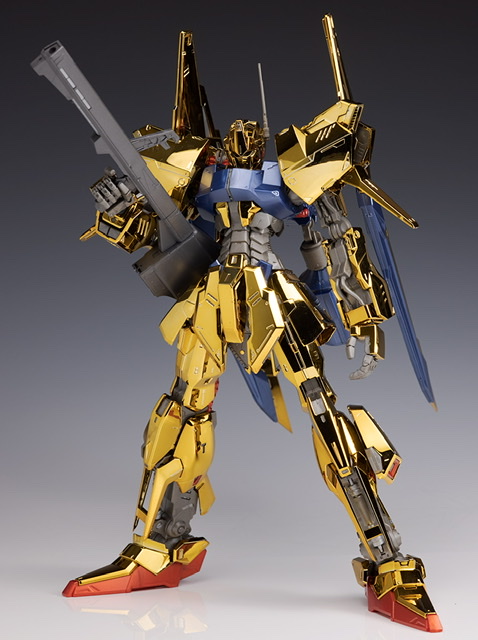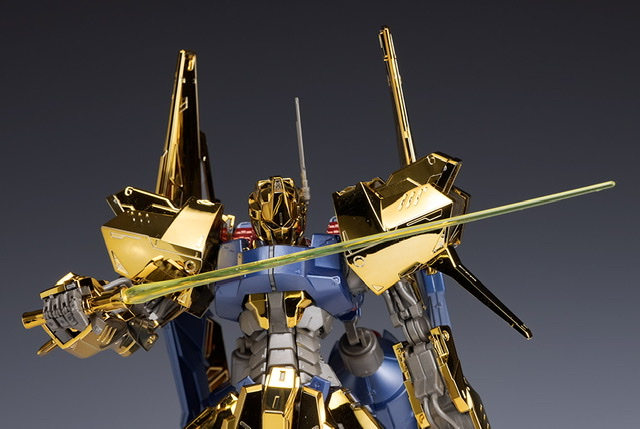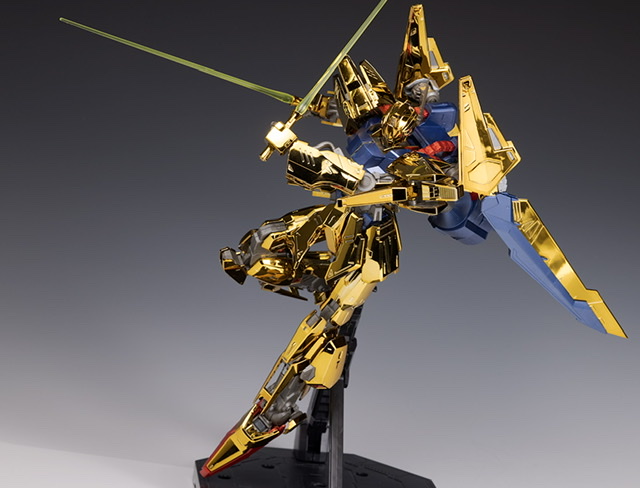 Images schizophonic9 com