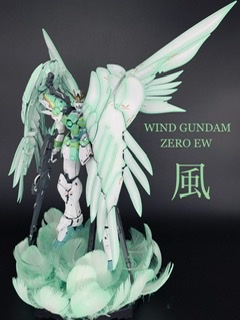 Custom painted MG Wing Gundam Zero EW: images, info
From the Modeler:
I want to make a refreshing wing zero! That's why I made it a refreshing color with the image of the wind!
I was wondering if I should make the wings move, but I stuck it on the pedestal.
I also like the back view
When you take a close-up shot, the omissions stand out
Pose of the manual I wanted to do this
Another angle
Check her shelter shield is tight?
I was worried about the color scheme
I thought about the color scheme with the markup of the iPhone. Actually, I decide the color like this every time.
100-yen glitter tape in clear parts
I tried arranging them before assembling.
Work by: プリン
aka: IGurGbe3Bgl0MMK (Twitter account)