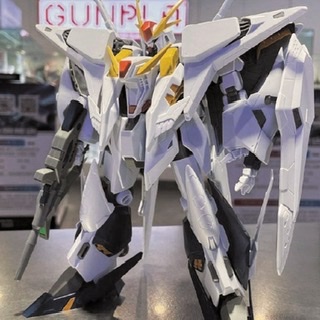 HGUC 1/144 Ξ Gundam: just added new images, info, release date
"HGUC 1/144 Ξ Gundam" will be released in April 2021.
Description of item:
By Mr. Hajime Katoki's latest sketch, a large MS over 26m is thoroughly reproduced in 1/144 scale in the HGUC Series.
Beam saber, beam rifle, shield weapons and hand parts included. The shield can be attached by removing the hexagonal parts of the arm.
Reproduce the wing on the back of the body, the blade on the side of the leg, and the deployable movement of the Minovsky flight unit. It is possible to transform it from MS to fligh mode.
accessories
Beam rifle x 1
Beam saber x 2
Shield x 1
Hand parts: Flat hand (left and right), grip hand (left and right), rifle handle (right)
Foil sticker x 1
Price 6,600 yen (tax 10% included)