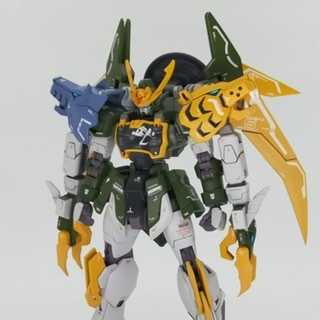 Remodeling HGBD Gundam Jiyan Altron: images, info
From the Modeler:
Each part has been extended, widened, and the mounting position has been changed and adjusted so that it looks straight and cool.
The characteristic wings are painted in two colors, but it is almost invisible in the photo
The decals are mainly HG 00 Quanta and MG Shenlong Gundam.
I haven't left the production process, but it's a two-shot with the previously produced No Name Astray.
Work by: hidezo_0128
aka: katsudon0128 on Twitter