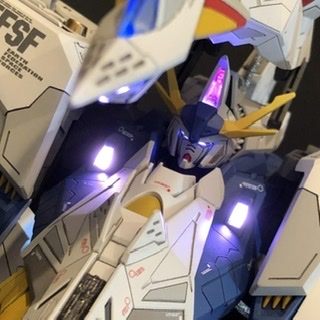 Remodeled with LEDs: HGUC Penelope. Images, info
HGUC 1/144 Penelope. Added details and added LEDs!
Considering the balance of painting, I tried not to overdo it.
Rear armor is my favorite.
The back is originally a beautiful silhouette.
Brand: Oyumaru-kun resin.
Details that I thought I dug nicely, but I couldn't see when it was completed.
Work by みゅうピー