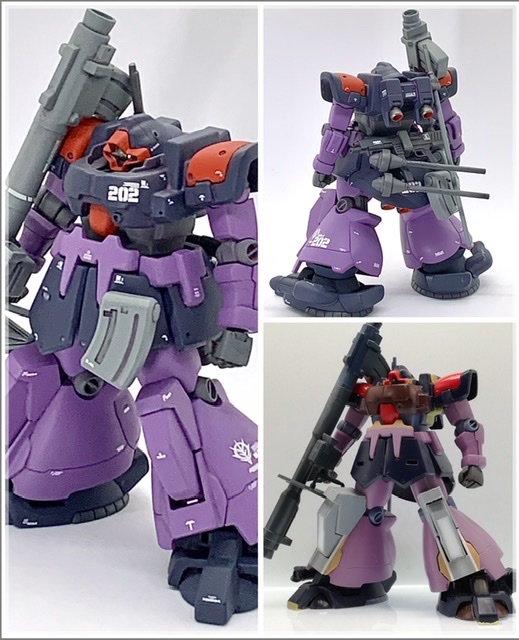 Momohiki0928's improved HGUC 1/144 Dom Tropen (based on two kits) images, info and credits
This is HGUC Dom Tropen.
In search of the ideal proportions, I'm aiming to increase the volume using two kits.
working on things like the chest plate to increase the width from front to back.
The purple color is a strong reddish color in the movie.
Sturmfaust weapon and the F2 Zaku machine gun.
The mono eye shield is made by cutting and rubbing together the clear parts of the HGUC Dom.
In order to thicken the chest plate and increase the volume of the knees, I cut out parts of the sand and put them in.
The knee pads weren't good enough, so I ended up remaking them with plastic board.
The skirt is also larger in size.
The knee pads were overdone, so I adjusted them. A little mellow.
The position of the joints has been adjusted in various ways.
The rear skirt also emphasizes the protrusion.
Work by Momohiki0928