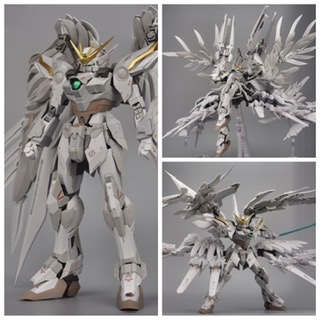 SUPER NOVA's MG 1/100 Wing Gundam Snow White Prelude: many images
June 12, 2021
SUPER NOVA new work
MG 1/100 Wing Gundam Snow White Prelude Plastic Model
* Since we received an inquiry, we will update the related information.
As a point this time:
・ Two sets of seraphim units are included
・ Feather effect is also a standard accessory
・ Compared to the previous work, the parts volume has increased significantly
・ Plastic model materials are as good as before
・ The combination of the main body is a little tight
・ Parts are undergade specifications
-Whole body equipment The connecting arm is slightly loose.
-The holding power of the attached sub-stand that supports the weapon is weak, and it is not practical.