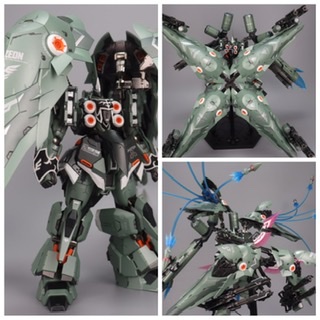 Review Steel Legend's Luxury Edition Super Chogokin Finished Product 1/100 NZ-666 Kshatriya Option Set
June 23, 2021
Brand: Steel Legend
Luxury Edition Super Chogokin Finished Product 1/100 NZ-666 Kshatriya Option Set
Review reprint
The point this time is:
-It is necessary to replace the binder and the base part of the arm with those of the option kit, and the procedure is unfriendly for the finished product player.
-Comes with an action stand and can be expanded and contracted. The telescopic rod inside is a metal part. Holding power is just right.
-A large amount of effect parts are included. There are many sharp parts, so be careful when handling.
-Comes with replacement amount parts. Replace with the original parts with a glass-like one
-The main body is not resold, so if you want to get the main body now, you have to buy it as a new old item with a pre-price.