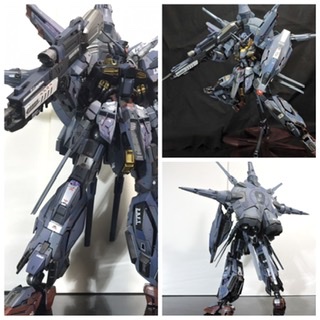 Custom Build MG 1/100 Thunder Emperor Psycho Frame Providence Gundam: images, info
The amount of work required during this period was enormous, but I managed to complete it.
As a commitment, i avoid mixing as much as possible, add details to almost all armor parts, paint all parts separately, and provide a psycho frame as an original element that makes a gap in the whole body so that it can be seen slightly.
The whole thing. The style has changed significantly from the kit, so we have achieved a massive yet smart style.
I painted all the dragoons on my back.
Work by ヤマネコ
yamaneko311 on Twitter and on Instagram