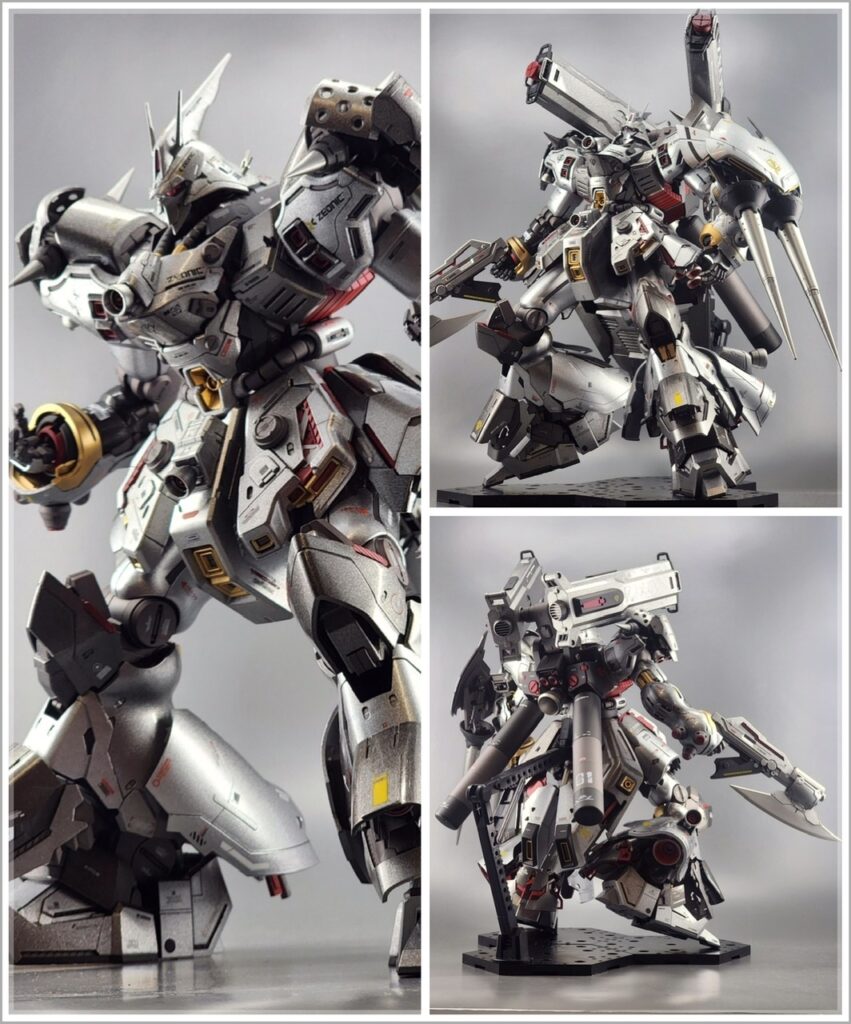 MG 1/100 Zeonic custom "Psycho Valkyria" (Sazabi based) images, info and credits
Renovation and modification of Neo Zeon MS Sazabi
Zeonic custom "Psycho Valkyria"
Local combat type using close combat and strategic weapons, a fighting style that takes advantage of the characteristics of the psycho frame.
[Psycho Field Punch]
A system for combat tactics that deploys the psycho field from both arms.
[Shield Bash Twin Lance]
A twin lance modified from a shield. Comes with a pursuit function by flowing high-output voltage.
[KARASAWA Mk-Ⅶ]
Beam rifle with neo gundarium alloy blade. Compact size and high output at the expense of bullet count.
[Ragna Stinger]
A strategic missile with the same performance as an atomic bazooka. Psycho field deployment is required when using it.
The main output device is a thermonuclear gigabooster.
Work by @ Gatshamaru on X