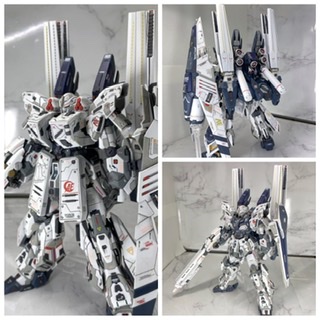 Custom build HGUC 1/144 Sinanju Stein HWS: images, info, credits
This is Sinanju Stein HWS.
It is the world line of IF that Sinanju Stein also had Unit 3 and operated B equipment and participated in phoenix hunting.
The armor is removable with neodymium, so it can be removed if you take the time.
B equipment is also removable from neodymium, so it can also be used as a normal stein.
Work by dobashiki
@hajime010469 on Twitter and on Instagram