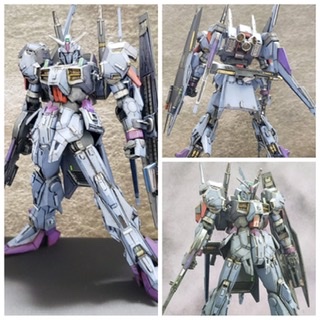 HGUC 1/144 A.E.U.G. Prototype MSF-007 Gundam Mk-Ⅲ images, work in progress too, info and credits
Kit: MSF-007 Gundam Mk-Ⅲ (HGUC)
Production period: May 2021-August 2021
Painting: Partial painting of Gunpla marker + inking. Other than that, the molding color remains.
Processing: Partial detail improvement using plastic boards and commercially available parts.
Work by FFG
aka : @ FFgame_s on Twitter