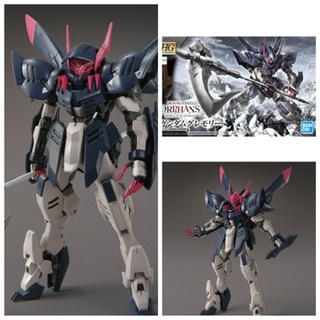 HGIBO 1/144 Gundam Gremory: Box Art, many images, release date and full info
HG 1/144 Gundam Gremory will be released on October 16, 2021.
Description of item
The ASW-G-56 Gundam Gremory is a mobile suit featured in Mobile Suit Gundam IRON-BLOODED ORPHANS Gekko, a side story of Mobile Suit Gundam IRON-BLOODED ORPHANS television series. It is piloted by Deira Nadira.
The characteristic head is the development of the hood, and the Gundam face inside is also reproduced.
The hood on the head is movable in two axes to expand the range of expression.
The characteristic battle anchor, which looks like a huge sickle with a broken single edge, has been given detailed details to improve reality.
The small armor is designed so that it does not interfere with the pose with the battle anchor by moving it in two axes.
accessories
Battle anchor x 1
Hand parts x 1 set
Foil seal x 1
Price 1,980 yen (tax 10% included)