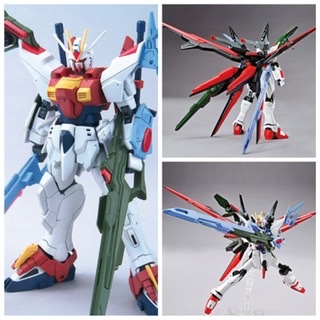 HG 1/144 Gundam Perfect Strike Freedom (Breaker Battlogue): Box Art, a lot of images, full info, release date too
In December 2021, "HG 1/144 Gundam Perfect Strike Freedom" will be released.
Description of item
The "Gundam Breaker Battlogue Project", which links Gunpla and games, will be launched worldwide in the summer of 2021! !!
Customized MS that adds the elements of Perfect Strike Gundam to Strike Freedom Gundam.
Equipped with 8 dragoons on the back combined with a silhouette like an ale striker.
Laser anti-ship blade "Schwert Gewehr" and ultra-high impulse cannon "Agni" can be connected and arranged in two forms of armament.
The claw launch gimmick from the rocket anchor "Panzer Eisen" on the left shoulder is reproduced using lead wires.
Beam parts can be attached to the left forearm.
In addition to the combo weapon pod on the right shoulder, the whole body is equipped with a large number of weapons derived from Perfect Strike Gundam.
accessories
Beam effect x 1 set
Beam shield effect x 1
Laser anti-ship blade "Schwert Gewehr" x 1
Ultra-high impulse cannon "Agni" x 1
Lead wire x 1
Foil seal x 1
Hand parts x 1 set
Price 2,530 yen (tax 10% included)