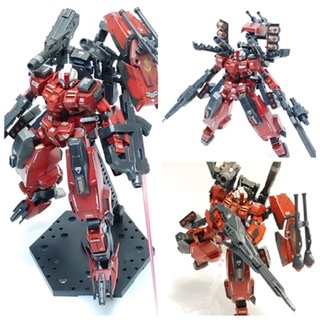 Custom Build HG00 Seravee Gundam S.E.N.S. many images, info and credits
The appearance of holding a railgun looks great!
Add basic details with streaks and plastic boards. All painting is done with a brush.
Although the head parts are Gundam by changing the antenna position, I tried to give the sense of another MS.
Remote support by long range shooting,
It took two months from conception to completion.
The shield was made by dividing the waist parts for Seravee Gundam. Hand bombs and light weapons can be mounted. It is a favorite part.
Thank you for watching until the end.
Work by @クラッシャア大佐
@crash_496 on Twitter