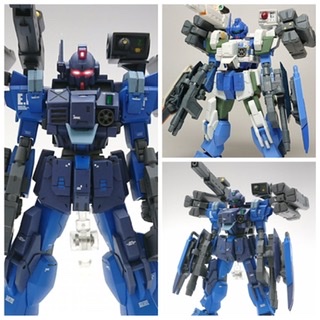 Custom Build HGUC Blue Destiny Unit 1 Full Armed: images, work in progress too, info and credits
For some reason, I deleted my Twitter account the other day, but at the end I want to leave this work that I can proudly say as my masterpiece
I hope it will be helpful for those who are trying to make BD1 full armed from now on, and those who are crazy boys who will make BD3 full armed.
I refrained from boasting so much, but I was able to see it by Dr. Taichi. I was most happy to have been playing Gunpla for a long time. Thank you very much.
The first piece and this.
The photo with good lighting was taken when I used the shooting booth at SCM Shizuoka in 2019. That was really good.
I didn't leave many photos. I'm sorry.
The kit used is inferred from the image, and the rest is scratch.
Work by @gundiver08