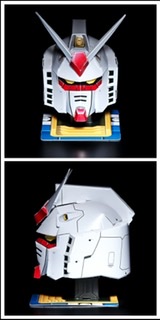 A perfect Gundam head paper craft will be included as an appendix with "Big Comic Superior" No. 20 on sale September 22, 2022 (Friday). Five images, info
"Big Comic Superior" No. 20 on sale September 22nd (Friday) comes with a Perfect Gundam Head paper craft as an appendix (pre-orders start on Amazon jp)
"Big Comic Superior" No. 20 on sale September 22nd (Friday) will include a paper craft that reproduces the head of the Perfect Gundam! !
You can enjoy the charm of the "Otagaki version" of the dark Gundam at your fingertips.
Don't miss the limited gem that you can only get at this opportunity!
Introduction
Cover & top color: Mobile Suit Gundam Thunderbolt
Price: 490 yen (tax included)