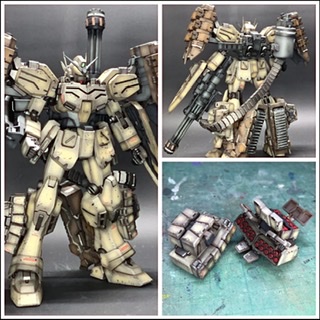 アヒル's MG 1/100 Heavy Arms EW Igel Unit Desert Color: images, info and credits
It took me 18 days because there were many weapons attached to it, even though it was mostly just painting.
It takes about 3 days for provisional assembly.
Missile coloring was well deceived
Using weathering paste for the first time in a while!
Work by アヒル
@CaffeRewloola on Twitter