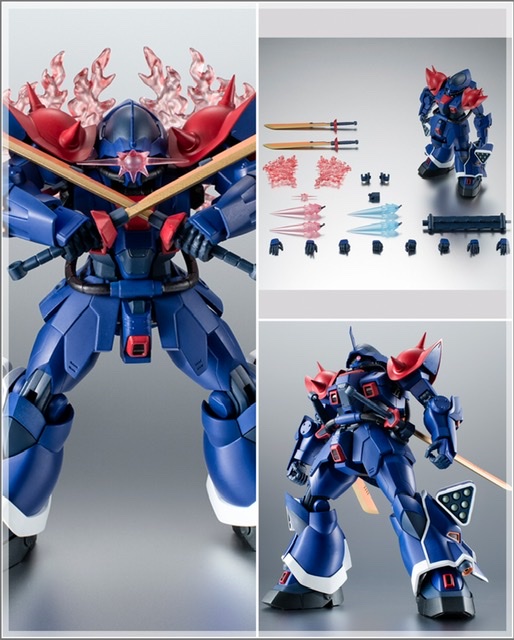 In December 2023, "ROBOT SPIRITS MS-08TX [EXAM] Efreet Kai ver. A.N.I.M.E." will be released to the general public. Official images and full item description
Description of item
Equipped with the EXAM system that judges Newtypes, "Efreet Custom" with both shoulders dyed red appears in ver. A.N.I.M.E. with effect parts that reproduce the activation of the system!
Based on the Efreet, a close-quarters combat MS prototyped as a ground mobile suit for the Principality of Zeon, it is equipped with the EXAM system developed by Dr. Kurst. In addition to its close combat ability, it is equipped with an excessive amount of firearms, demonstrating its high combat ability in anti-MS combat. Piloted by Lieutenant Nimbus Stasen, he plots to rob Blue Destiny Unit 1, which is equipped with the same EXAM system.
Product spec
Height about 125mm
Material PVC, ABS
set content
・Body
・ Replacement wrist left and right 4 types each
・Wrist storage deck
・ Heat saber x 2
・ Heat saber joint waist spacer left and right
・Set of various effects
・Set of various joints
Price: 9,900 yen (including 10% tax)