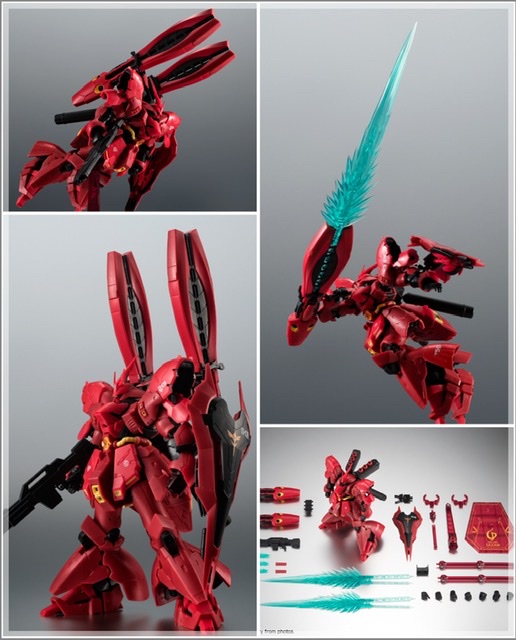 On August 11, 2023, "ROBOT SPIRITS MSN-04FF Sazabi Double Horn Funnel Equipment" will be released at GUNDAM SIDE-F in Fukuoka. Official images, full item description
Description of item
MSN-04FF Sazabi appears in movable figure brand "ROBOT SPIRITS" with a new weapon double horn funnel from the video released at LaLaport Fukuoka where the life-size ν Gundam statue rises.
The double horn funnel, which is the biggest feature of MSN-04FF Sazabi, can reproduce multiple usage patterns according to the activity in the video. A special pedestal is also included to create various scenes in outer space. Funnels and various weapons used in "Mobile Suit Gundam: Char's Counterattack" are also included.
Product spec
Height
about 145mm
Material
PVC, ABS
set content
・Body
・Propellant tank x 2
・Double horn funnel x 2
・ Replacement wrist left and right 4 types each
・Beam Shot Rifle
・Beam saber x 2
・Beam Tomahawk
・ Soul STAGE (ACT MECHANICS) set
・Auxiliary strut
・Set of effects
・Joint set
Price: 13,200 yen (including 10% tax)