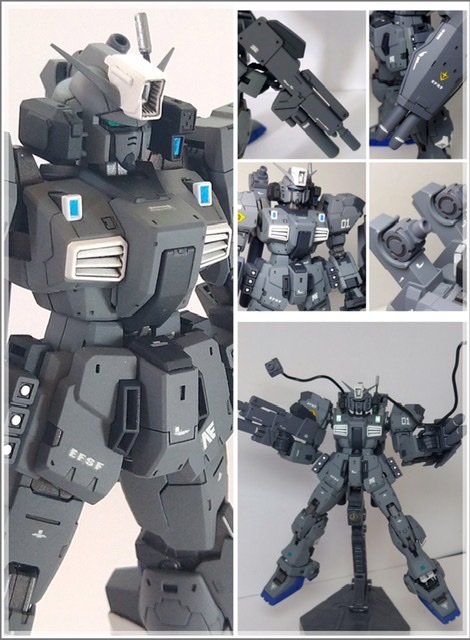 RG 1/144 Gundam Mk-II U.C.0096 repair type Custom: images, full info and credits
The kit used is RG Gundam Mk-II, Titans specification. I made it with the following orientation settings.
Several years after Char's rebellion ended, the Zeon remnants became active again. At first, the Zeon remnants, known as the "Sleeves", were only perceived by the upper echelons of the Federation Forces as a terrorist group made up of outdated MS, and calls from the front-line forces to receive state-of-the-art MS were not heeded.
After the first Neo Zeon conflict, the person in charge of the unit responsible for the sleeves remembered that it had been stored in a warehouse in the back of the base in a form that looked like it was about to be scrapped, so he asked Anaheim to repair it. It's a forced setting, but please stay with me until the end!
the armament:
Beam machine gun with grenade launcher
Shield and double beam gun
Triple missile launcher on side armor
Vulcan on the head, high mega cannon
Equipped with an Incom in its backpack.
Coloring is based on Zeta Plus.
The backpack is a plastic board box and junk parts. The bazooka rack on the waist has been changed to a vernier to improve mobility. I also added a vernier on the calf.
The barrel of the twin beam gun can be removed…
And this time, the number one eyeball, Incom!
I want to attach an Incom to my Mk-II! That was the impetus for the production.
Incom puts a plastic pipe on the joint parts of the 30MM kit to make it look like a gun barrel.
from the front. Incom + full bullet firing
High mega cannon firing
I wanted to make it look like Double Zeta, but the paint came off while I was moving it, so I gave up.
Work by