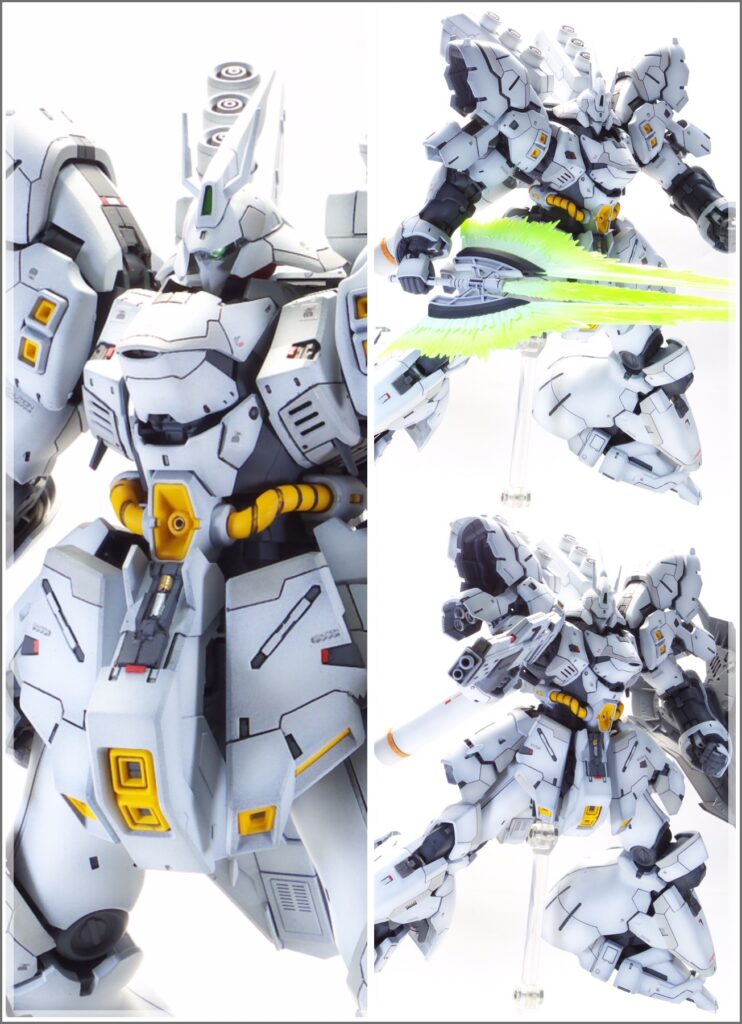 RG 1/144 Sazabi wonderfully detailed: images, info and credits
RG Sazabi is finished with gradation paint with white as the main color.
I increased the amount of details by carving streaks on various parts of the main body.
Some parts are painted in different colors.
I added a plastic plate chip in the right place and painted it separately.
The crotch area and below the knees are made from plastic material and mechanical molds are made.
Work by gunplafactory
http://vrka.blog.fc2.com