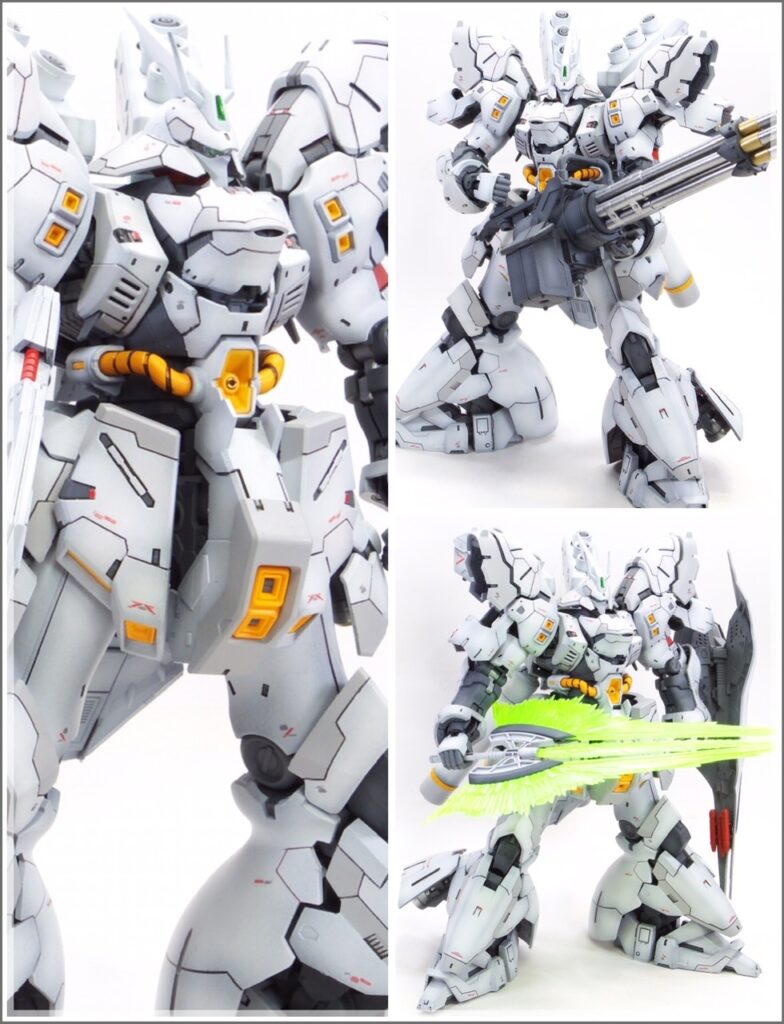 RG 1/144 Sazabi improved: images, description and credits
From the Modeler:
The amount of details has been increased by adding streak carving throughout.
I painted some of the panels.
I embedded the plastic chip in the proper place.
Added Gatling gun.
I made it so that a Gatling gun can be attached to the right arm.
The painting is finished with gradation painting.
Work by gunplacraft
http://ganpula358.blog.fc2.com