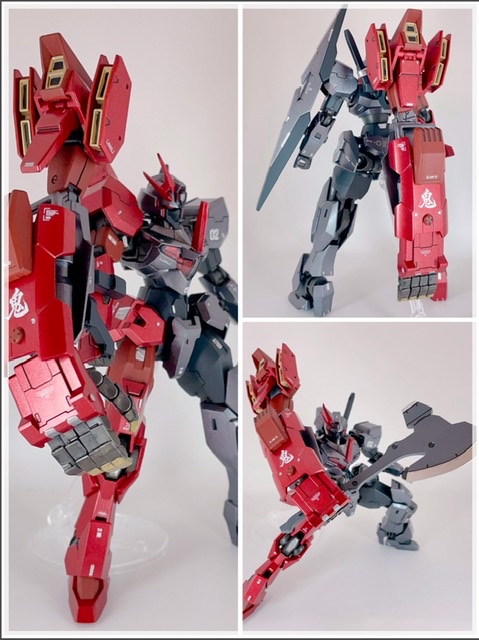 MatsuFactory's Custom built HG 1/144 Gundvölva Ogre/R: full images, info and credits
It's "Gundvölva Ogre/R" from the Gundam 100,000 Submission Commemorative Festival "Red Unit VS Blue Unit"!
I fell in love with Tiger Paw at first sight, so I tried equipping it with the "Demon Paw"!
Like the actual Gundvölva, I was planning to create a set with multiple paired units, but if I was messing around with it, it would be the last minute, so I will upload only one.
[Large multi-arm armed "Oni no Te"]
The shoulders are AGE3 Orbital, the upper arms are crossbone thighs, the arms are Satanic Weapons, and the hands are Kotobukiya Acto Knuckles.
After that, I decorated it with 30MM and plastic plates.
Work by まっちゃん工房 aka MatsuFactory224 on Twitter