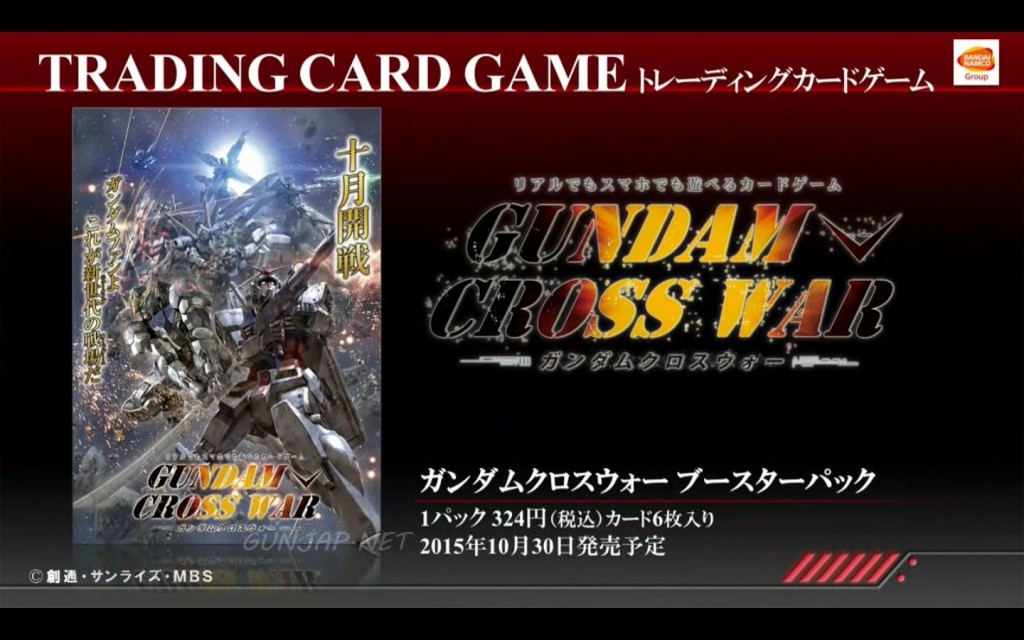 Play Gundam Cross War online and on the tabletop! Initial booster set's lineup includes Mobile Suit Gundam IRON-BLOODED ORPHANS.
Full English Info, Images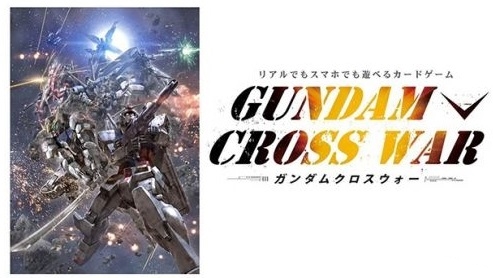 The first booster set for the trading card game Gundam Cross War will be released by Bandai on October 30th.
Gundam Cross War can be played as a tabletop TCG, or serial codes and 2D barcodes on the physical cards can unlock their use in a smartphone app. Once you've unlocked the card, you play play in real time online, battling with friends from the comfort of your own home.
Players assemble two decks, one of characters and one of mobile suits, and take on the role of a captain attempting to sink an enemy ship. The rules, while simple to learn, and still deep enough to provide diverse tactical options and the opportunity for clever outplay that TCG enthusiasts demand.
This initial booster set's lineup includes Mobile Suit Gundam IRON-BLOODED ORPHANS, the new series premiering this October, as well as Mobile Suit Gundam, Mobile Suit Gundam SEED, and Mobile Suit Gundam The Origin. Illustrations carry a new sense of immediacy beyond that of previous Gundam card games.
Booster packs will be available from shops nationwide and Carddas vending machines, with each 6-card pack retailing for 300 yen. The smartphone app will be available for free beginning launch day.

App screenshot
Play from the comfort of your own home 24 hours a day!
No one to play against? No time to go to the card shop? No problem!
You can even spectate other players' games!

Card design
Card illustrations show off their originality with impactful art that puts you in the middle of the battle!
Torn metal, wreckage, flames, oil, and dirt; these mobile suits come straight from the front line to your deck!
Gundam Cross War booster set 1
[Date]
October 30th, 2015
[MSRP]
¥300 (tax not included)
* 6 cards/pack, 20 packs/box
159 cards, 4 alternate designs
[Smartphone/tablet service requirements]
Android 4.4+ recommended
iOS 7 + recommended