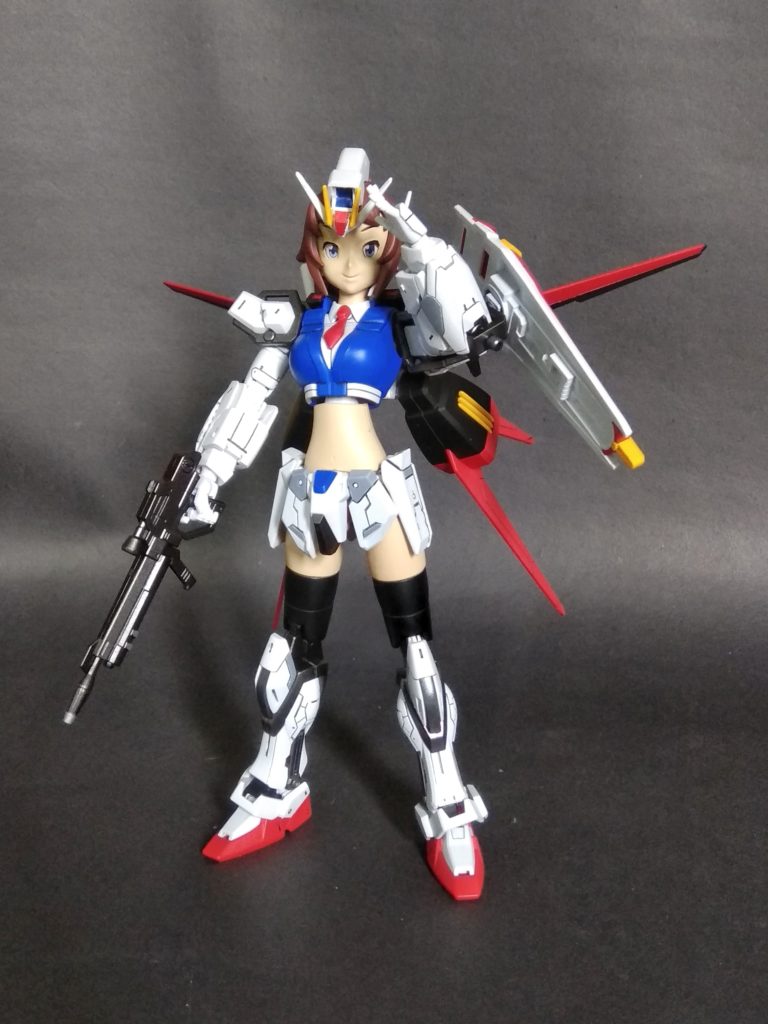 HGBF 1/144 Super Fumina Strike Custom.
Images, Info
From the Modeler:
This is a joint work between Hary Nugraha (custom) and me (repaint)
A friend of ours asked us to combine Super Fumina and Strike Gundam.
The result is as you see it.
Base kit: HGBF Super Fumina & HGCE Strike Gundam
Work: Custom build and repaint
IG @sannydurant and Hary's IG @harynu
Thanks.