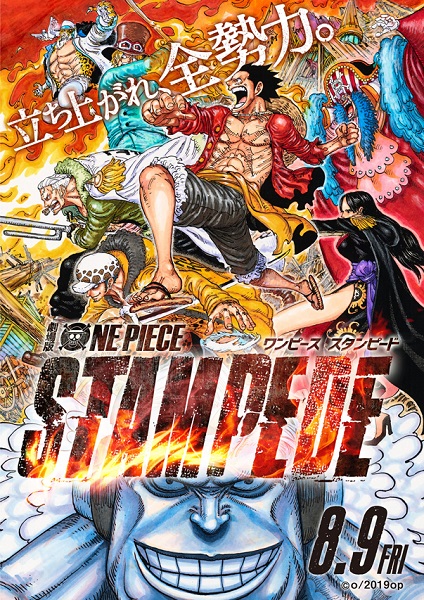 One Piece Stampede Film earns more than US$1 million in U.S., Canada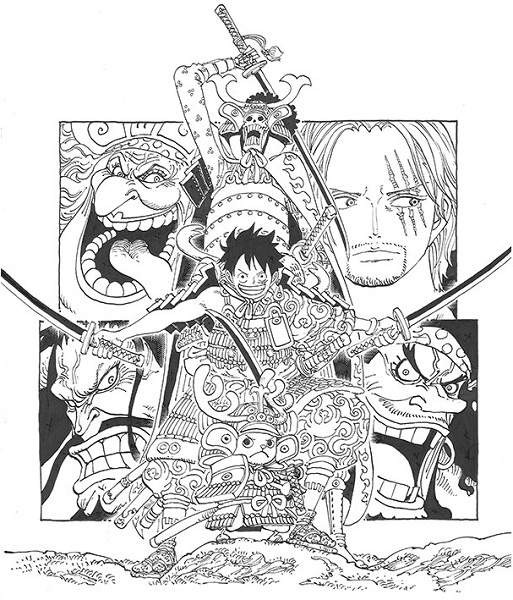 The film ranked at #1 in its opening weekend in Japan. The movie sold 356,052 tickets on 429 screens in 352 theaters on its opening day, the largest first-day attendance record at the Japanese box office so far in 2019. The new film eventually sold 1,254,372 tickets for 1,646,321,500 yen (about US$15.64 million) from Friday to Monday in its opening weekend. (That Monday was a holiday in Japan.) The film earned 8.4% more and sold 15.3% more tickets over its first four days than One Piece Film Gold
The official website for the One Piece franchise revealed on Friday that the One Piece Stampede film has earned more than 5.5 billion yen (about US$50.3 million) in Japan, and a combined total of 9.3 billion yen (about US$85.1 million) worldwide. Outside of Japan the film has so far screened in China, Taiwan, Hong Kong, Singapore, Indonesia, Malaysia, the Philippines, Thailand, the United States, Canada, France, and Italy.
Funimation screened the film in the United States and Canada with English subtitles and an English dub on select days in late October and early November. The final Canadian screening was held on Friday. The film earned more than US$1 million in the United States and Canada.
One Piece Stampede marks the 20th anniversary of the anime inspired by Eiichiro Oda's One Piece pirate manga. The film opened in Japan on August 9. The first 3 million theatergoers received a bonus One Piece Comic -Kan-Banpaku- manga.
english source: animenewsnetwork.com
Official Source One Piece website