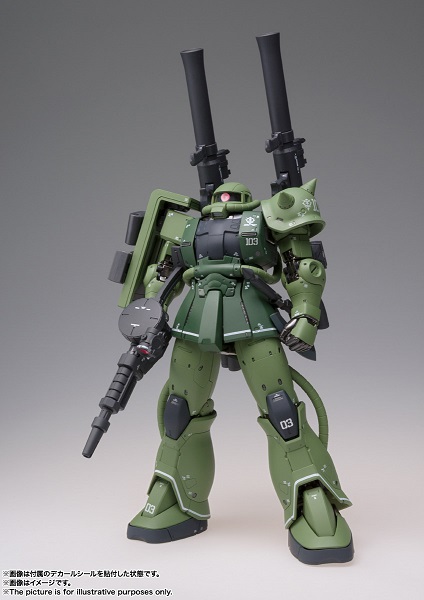 Commercialized MS-06C Zaku II Type C from "Mobile Suit Gundam THE ORIGIN" at GUNDAM FIX FIGURATION METAL COMPOSITE.
Remodeled and colored by the supervision of Hajime Katoki.
Proportion reproduction by Hajime Katoki. The characteristic green is reproduced with coloring except for a part.
Produces a sense of weight and texture using die-casting.
A wide variety of movable parts allow you to take various poses during the play. Each part has a slide gimmick to achieve both range of motion and design.
The chest part has been recreated with a new Zaku II C shape.
Head parts can be replaced to reproduce a captain with an antenna or a general machine without an antenna.
In addition to abundant armament, "Bazooka B for MS" is included with new modeling. The single-shot type B1 and the magazine type B2 can be reproduced. Furthermore, the magazine can be suspended on the right shoulder shield.
You can select the number of each part of the aircraft by using the attached decal sticker.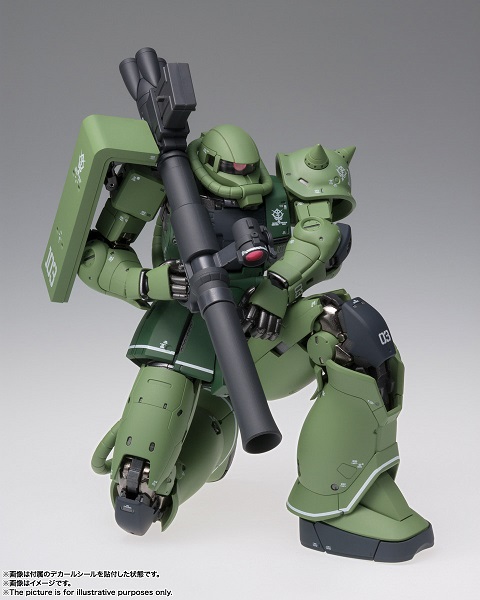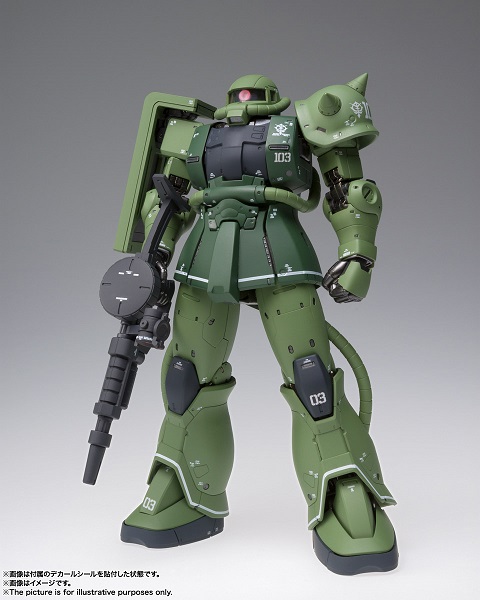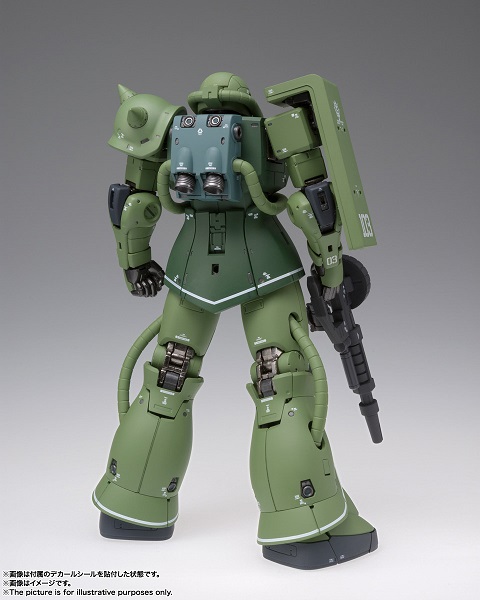 Price: 22,000 yen (tax included)
Release date: Scheduled for April 2020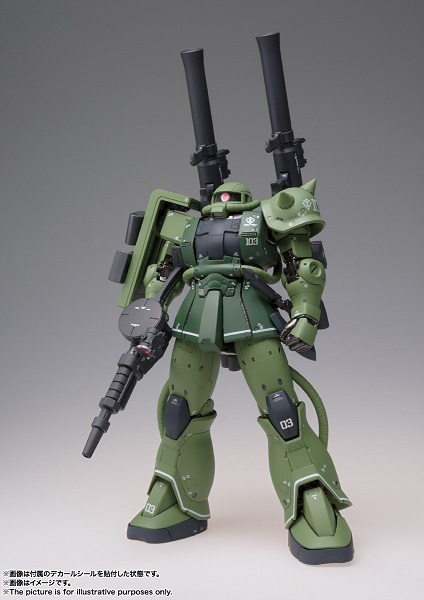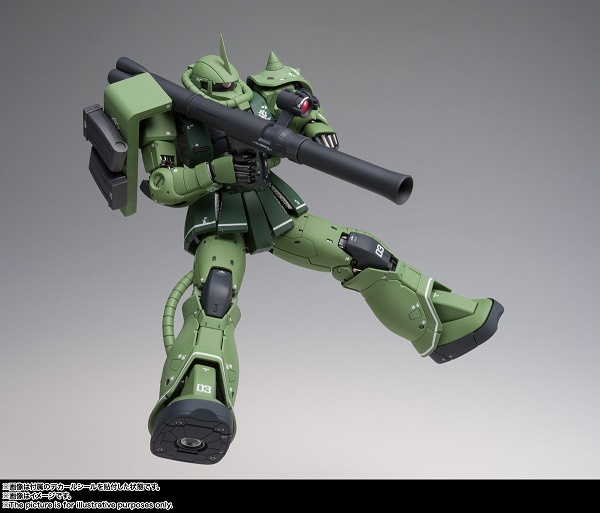 Product specifications
Overall height: Approximately 180mm
Material: ABS, PVC, die-cast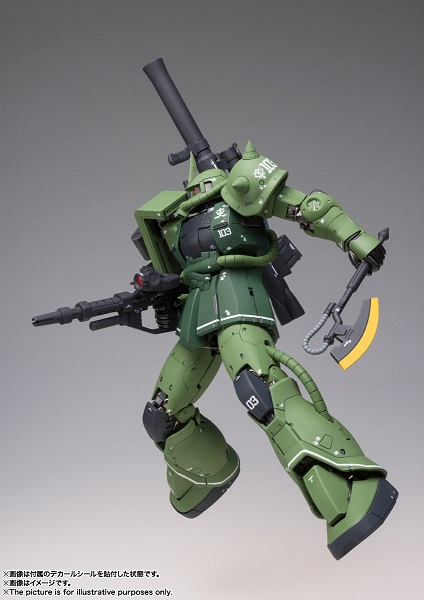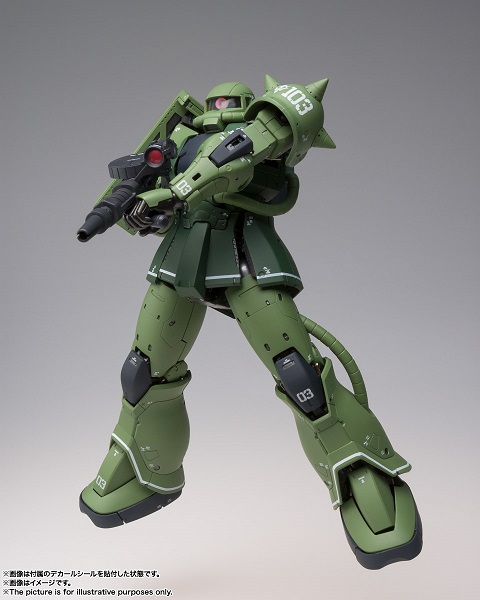 Set contents
Body
4 types of wrist left and right for replacement
Zaku Machine Gun
Zaku machine gun magazines
Bazooka A for MS
Bazooka B for MS
Bazooka A-type spare magazine x 2
Bazooka B-type spare magazine x 2
Bazooka A replacement parts
Bazooka Type B replacement parts
Bazooka latch parts left and right
Heat Hawk (long)
Heat Hawk (short)
Replacement antenna parts
Dedicated pedestal
Decal seal