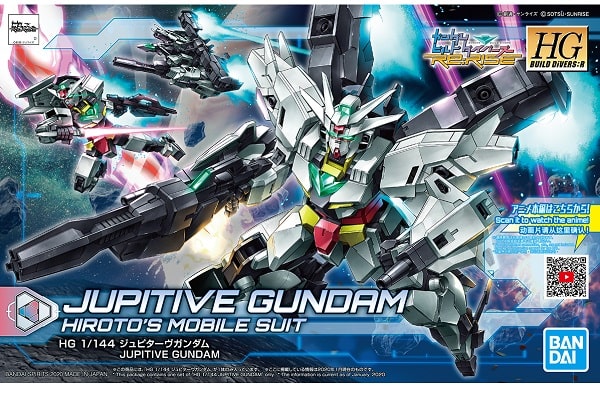 HGBD:R ジュピターヴガンダムのパッケージ(箱絵)、塗装完成見本画像、うごかしてみた動画公開
Description of item
From "Gundam Build Divers Re: RISE", the main character's space battle specification "Jupitave Gundam" appears in Core Gundam & Unit!
New color of the leading role. Also included is Core Gundam with a space battle image color.
Equipped with a backpack on the arm, it can be used as a weapon or shield.
The backpack can be displayed as a funnel bit.
Armor unit is transformed into two forms: "normal form" and "high-speed form".
Equipped with beam gatling gun.
accessories
Beam rifle × 1
Beam saber × 2
Effect parts × 4
Base x 1
Price: 2,200 yen (tax 10% included)
Mid January 2020 release