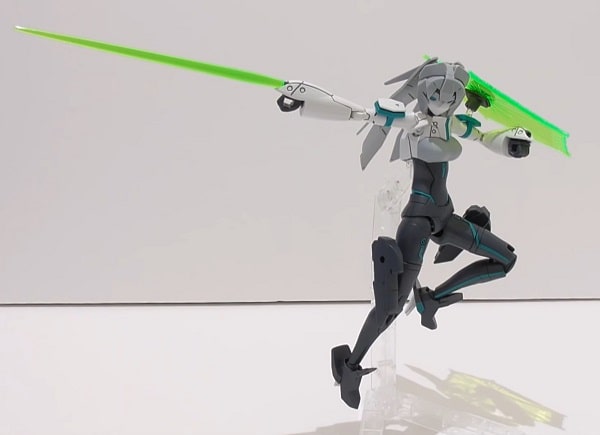 The Mobile Doll May is a Gunpla that appears in the Gundam Build Divers Re:RISE series.
HGBD:R モビルドールメイ
Late January 2020 release – Price: 2,640
The Gunpla form of the EL-Diver May.
When battling in MS Mode, it primarily uses martial arts that focuses on dual wielding Hand Guns.
It is also equipped with Beam Shields that can be operated remotely.
Armaments:
Hand Gun
A pair of handheld beam guns, they are stored on the side of the thighs when not in use.
Beam Saber
A gauntlet-emitted beam blade is located on each forearm.
Beam Shield
Defensive device that project a plane of beam energy for shielding purposes. A pair are mounted on Mobile Doll May's upper arms and can be operated remotely after being tossed.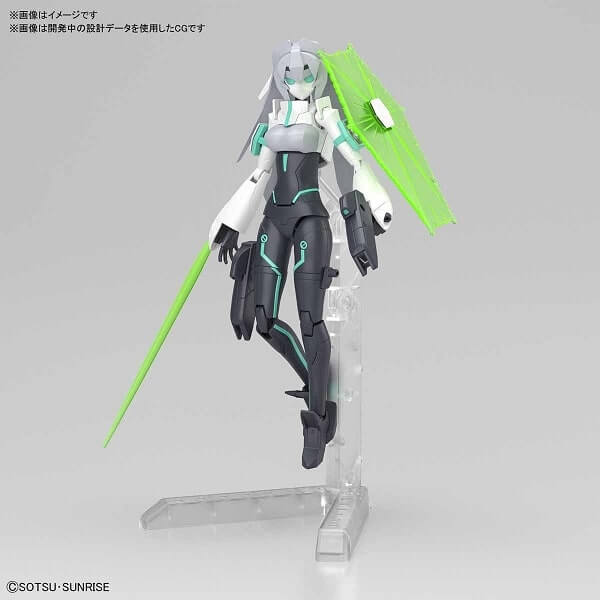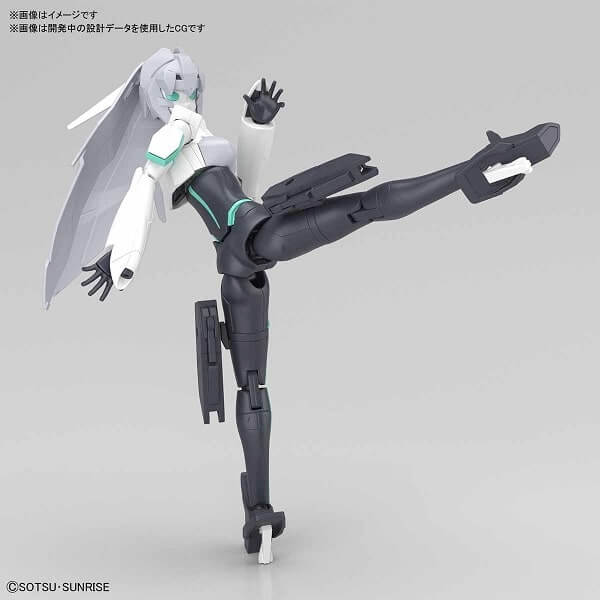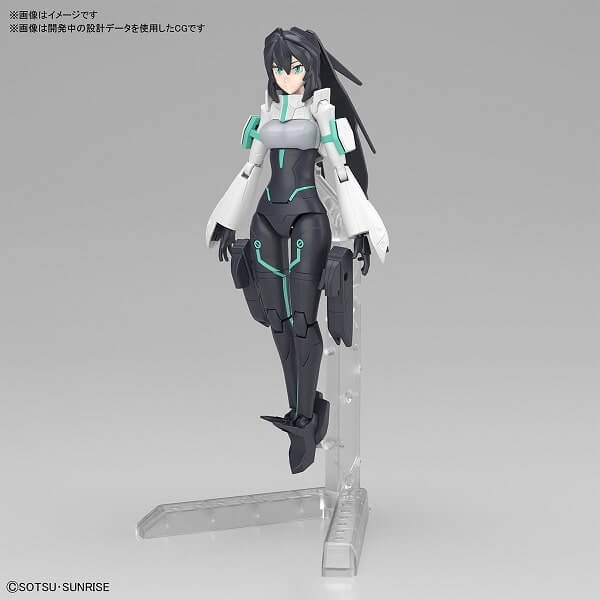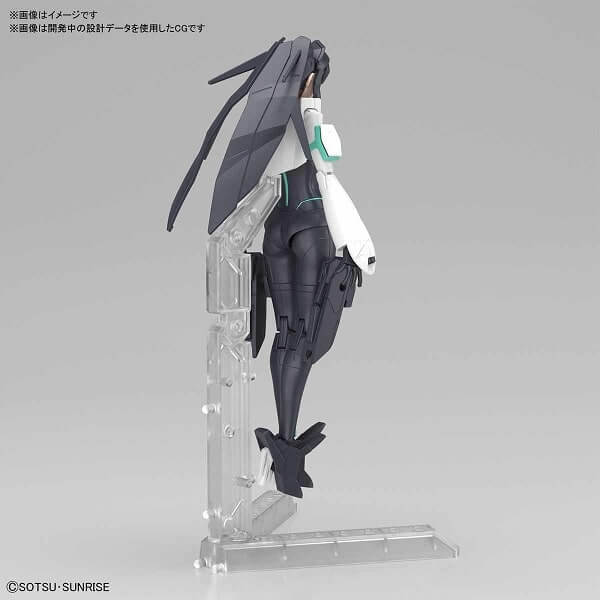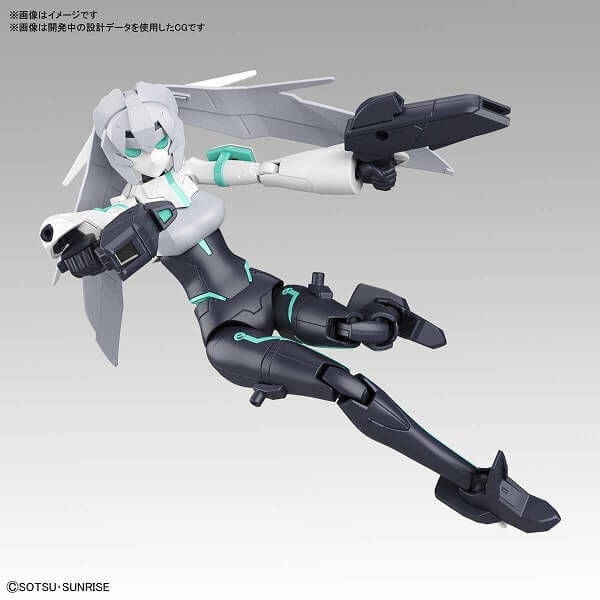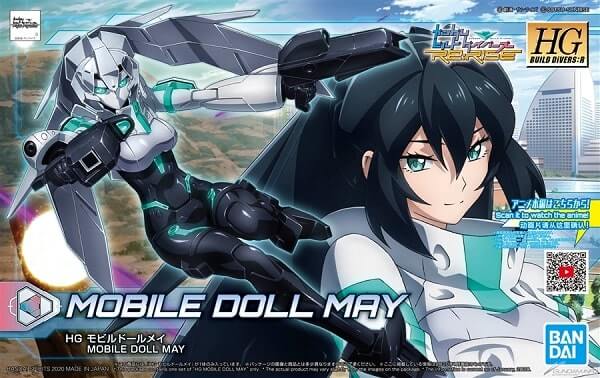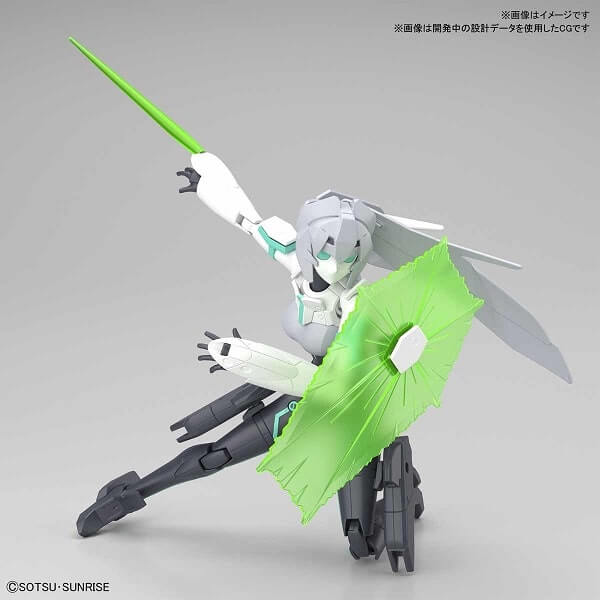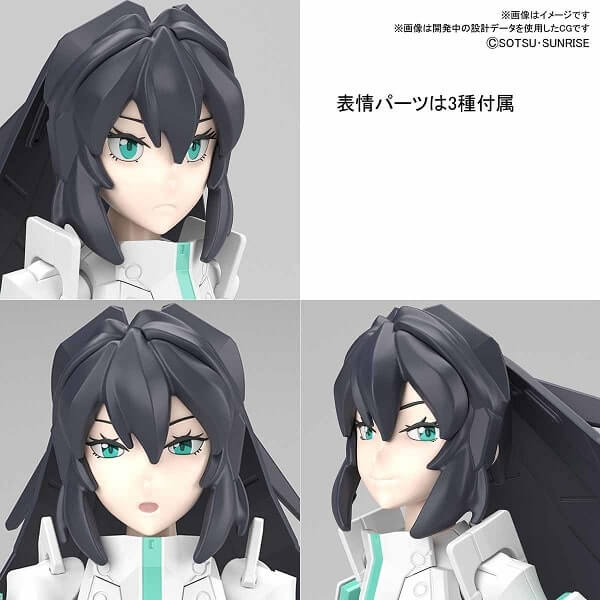 check out the video review here below
HGBD:R モビルドールメイ をうごかしてみた!