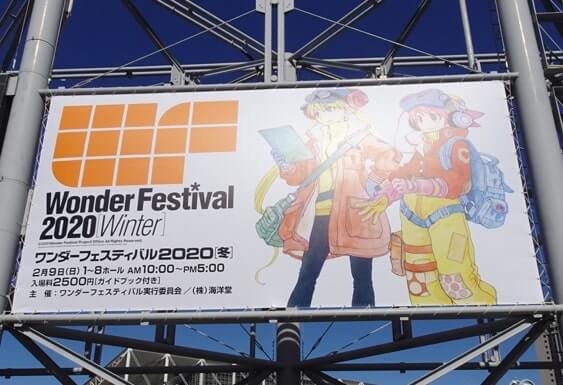 Wonder Festival 2020 Winter held at Makuhari Messe, Chiba on Sunday, February 9th.
"Wonder Festival" is Japan's largest modeling event where professionals and amateurs bring their kits with their arms to display and sell. In addition to character kits that are sold only on this day, there are a limited number of shaped objects, new products and limited items from each professional dealer.
At the MegaHouse booth, the results of the high quality figure series "GGG (Gundam Guys / Girls Generation) Commercialization Questionnaire" are announced. The main character of Mobile Suit Gundam Char's Counterattack, which won the first place, was decided to commercialize the protagonist Amuro Ray and the prototype was displayed, May from Gundam Build Divers Re: RISE and Aida Surugan Long Hair Ver. from "G Reconguista" appeared.
Furthermore, HGUC Catapult Deck from Realistic Model Series and Earth Federation Army Normal Suit Wearing Helmet (provisional) from Full Scale Works were also presented.
Also, at the COSPA booth, items exhibited in collaboration with the character outdoor gadget "Tokyo Camping Equipment" were exhibited, and Gundam series items were released in advance.