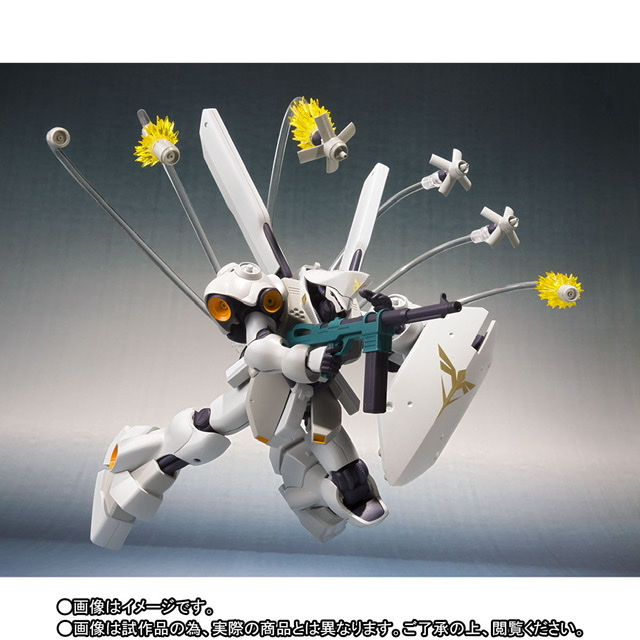 Includes funnel display parts that can also be used in the "ROBOT Tamashii Nightingale (heavy paint specification)" (sold separately)
Sales price 9,900 yen (tax included)
Acquisition points 99P
Reservation acceptance start April 17, 2020 16:00
Delivery date Scheduled to be shipped in September 2020
Description of item
The new type Psycho Doga that appears in "Mobile Suit Gundam: Char's Counterattack Bertochika Children" is finally three-dimensional.
Includes funnel display parts that can also be used in the "ROBOT Tamashii Nightingale (heavy paint specification)" (sold separately).
It is possible to reproduce the decoration that seems to be a new type exclusive machine.
Main product contents
Main body
・ Replacement wrist left and right 4 types
Beam assault rifle
・ Beam sword ax pattern 2 types
· Saber effect
· Pick effect
Shield
・ Funnel × 6
· Funnel support x 10
· Two types of funnel bases
・ 2 types of injection effect × 10
・ Joint set
Main product materials ABS, PVC
Product size Overall height: approx. 150 mm
Sales price: 9,900 yen (tax included)
Delivery date: Scheduled to be shipped in September 2020