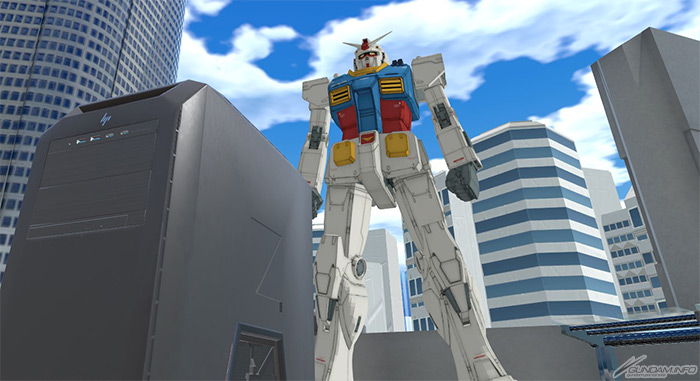 The world's largest event "Virtual Market 4" that takes place in a virtual reality (VR) space started today on April 29 (Wednesday / holiday). The session ends on Sunday, May 10th.
For this event, 43 companies and 1400 general creator circles will be exhibited at all 36 venues (worlds) with different concepts.  The total number of event visitors is expected to reach 1 million.
At the venue, you can enjoy and purchase various items from data such as 3D avatars and 3D models to real products, as well as enjoy communication through experiences such as virtual vehicles and images.
Company exhibition booths gather at the main venue "Parareal Tokyo", and each company has a design and a mechanism that is particular about the experience that can only be found here.
At the "Japan HP Co., Ltd." booth, movies and animations produced using HP workstations are introduced, and the RX-78-2 Gundam from "Mobile Suit Gundam" appears next to the booth.  Inside, a teaser visual of the movie "Mobile Suit Gundam: Hathaway" that the Japanese HP cooperates with is also displayed and linked to the PV.
In addition, "Nature Labo Co., Ltd." will broadcast the commercial of the men's shampoo "MARO 17" on the big monitor of Parareal Tokyo, and will also display a poster at the venue.
You can participate not only from VR devices such as head mounted displays, but also from PC, so let's access it.
Overview of "Virtual Market 4"
[Session]
Wednesday, April 29, 2020 11:00 to Sunday, May 10 23:00 (total 12 days)
[Venue]
Held in a special world (virtual space) inside the VR venue