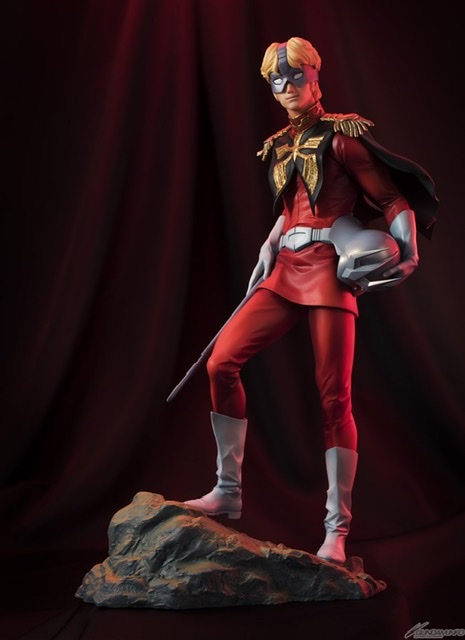 Mega House's beautiful posing figure "GGG Mobile Suit Gundam Char Aznable [resale]" will be released in late September. The price is 10,000 yen (excluding tax and shipping).
The first "Char Aznable" of "Gundam Guys Generation" (GGG) that appeared in 2017 is back with the first edition specification.
This 1 / 8th scale pre-painted finished item allows the helmet on the head to be attached and removed by replacing the parts, and the removed helmet can be held on the left arm.
In addition, tomorrow May 8th (Friday), reservation receptions will start at Premium Bandai and Megatre Shop, so be sure to check it out.
GGG Mobile Suit Gundam Char Aznable [Resale]
Price: 10,000 yen (excluding tax and shipping)
Release date: Late September 2020
Product size: Height about 210mm
【set content】
・ Colored finished product figure … 1
・ Pedestal base… 1
[Order site]
Ordering period: May 8, 2020 (Friday) to early July
· Premium Bandai
・ Megatrea Shop
・ Hobby shops nationwide
・ Web site