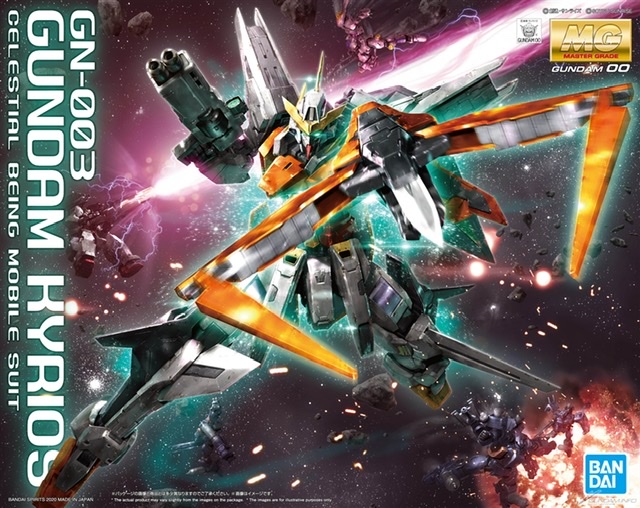 The "MG 1/100 Gundam Kyrios" will be released on May 30, 2020.
Description of item
"Gundam Kyrios" from "Mobile Suit Gundam OO" is made into MG based on the latest drawing by Mr. Takayuki Yanase!
■ In accordance with the original settings, a frame that is partially common with MG 1/100 Gundam Dynames is used.
Reproduce the transformation to MA form by the frame structure!
■ By locking the shoulder armor and the nose of the backpack when in MA form, shape retention is enhanced and a stable display is possible.
■ The hand parts part reproduces the same deformation mechanism as the animation.  It is possible to bend the hand parts inward while holding the wireless grip when in MA form.
■ The GN beam submachine gun connected to the joint of the arm can be replaced.
■ The wireless grip can be attached to two weapons as set.
■ GN shield can be deployed.  Furthermore, various poses are possible by rotating the connection part.
■ The GN hand missile unit can also be equipped on the arm.
【accessories】
■ GN beam submachine gun x 1
■ GN hand missile unit x 2
■ Wireless grip x 2
■ GN beam saber x 2
■ GN shield × 1
■ Foil seal x 1
■ Marking sticker x 1
■ PP sheet x 1
□ Price: 5,500 yen (tax 10% included)